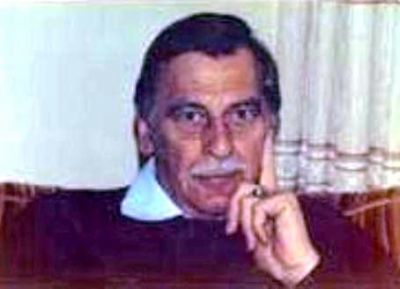 Robert ("Bob") Madison Zdenek, Colonel, USAF (Retired)
May 10, 1924 - March 04, 2008

Col. Herbert R. Zehnder, U.S. Air Force retired, passed away Tuesday, March 4, 2008, after a long and courageous battle with a series of strokes. He was born on May 10, 1924, to Edward and Marie Zehnder of Ambridge, Pa. He is pre-deceased by his parents; brother, James; and grandson, Matthew Brown; and is survived by his wife of 61 years, Mary; daughter, Elaine; son, and fishing buddy, Rusty; great-granddaughter, Kerstin; grandson, Army Staff Sgt. Adam Brown and his wife Victoria; and brother, Earl.
Col. Zehnder's Air Force career spanned 33 years. He had a distinguished career highlighted by two events: On June 1, 1967, two helicopters touched down after nine refuelings in mid-air at Le Bourget Field, Paris. The flight originated in New York. This was the first non-stop crossing of the Atlantic by a helicopter. Col. Zehnder commanded the lead helicopter. On Nov. 20, 1970, he was co-pilot of Banana One which crash landed at Son Tay, Vietnam, in an effort to rescue American prisoners of war who were held there. The prisoners were gone, but as a result of this effort the prisoners received better treatment.
He received many medals during his career, topped by the Silver Star. He was an active member of the Helicopter Pilots Association, Jolly Green Association, and Son Tay Raiders until his health intervened, he was active in the Fort Walton Beach Sailfish Club (two terms as president), and the Florida Panhandlers.
He and Mary spent many happy days "On the Road Again" with Jack and Evelyn, Helen and Paul, Bobby and Carlole, and Bill and Jo.
There will be a reception of remembrance on Monday, March 10, from 6 to 8 p.m. at McLaughlin Mortuary, 17 Chestnut Ave., Fort Walton Beach, Fla.
The family requests, in lieu of flowers, a memorial contribution may be made to Covenant Hospice, 101 Hart St., Niceville, FL 32578.
The family would like to thank Covenant Hospice Health Team and volunteers for the loving care given to Herb and for being there when we needed them.
McLaughlin Mortuary is in charge of arrangements.
Published in the Northwest Florida Daily News on 3/7/2008.