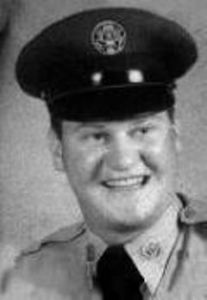 Adron D. Ratliff CMSgt., USAF (Retired)
February 14, 1935 - March 02, 2015

RATLIFF, Adron D., 80, of Valrico, FL., passed away on March 2, 2015.
Adron retired as a CMSgt from the US Air Force after 23 years of service; he then went on to work for the US Postal Service until his retirement.
He is preceded in death by his wife, Deloris Ratliff. Adron is survived by his loving family, children, Pam (Kevin) Grant, Mike (DiDi) Ratliff, Beverly (Dave) Johnson, and Kevin (Brad) Ratliff; sisters, Brenda (Lawrence) Bentley, and Sue Sammons; 6 grandchildren; and 5 great-grandchildren.
See more at: http://www.legacy.com/obituaries/tbo/obituary.aspx?pid=174320684#sthash.mZ6COJTC.dpuf

GUEST BOOK
---
March 27, 2015
RIP Chief.
~
MH53 CrewChief, Virginia Beach, Virginia
---
March 07, 2015
My thoughts and prayers are with you in your time of grief. May your memories bring you comfort.
~
Frank Perkins, Belleview,, Florida
---
March 07, 2015
I started flying with Rat in 1961 at Harmon, Nfld where I was his Detachment Commander and got to know Delores too. In 1967, I got him to my Det in Nha Trang, RVN to be my Maintenance Supervisior. There he got all our problems straightened out in two months. After he retired from the USAF, I tried to hire him to be my Maintenance Chief on a USN Contract in the Bahamas. At his interview he told me that if I hired him and he came overseas again, Delores would kill us both. I miss both of them!
~
Joe Ballinger, Major USAF Retired, Norton, Kansas
---
March 06, 2015
My sincere condolences to the Ratliff family. I flew many combat missions on CH-3E helicopters with Rats while stationed with the 21st SOS 1969-1970. I'm very proud to have served with Rats and to have him as a friend. I will miss him greatly and never forget him. May God comfort and protect the Ratliff family. God rest the soul of CMSgt. Adron D. Ratliff.
~
Jim Burns, Navarre, Florida
---
March 05, 2015
So sorry to hear of your loss, I worked with Adron at the post office for years, he was a Good friend. God bless you all.
Josette Turner
~
Josette Turner, Hawthorne, Florida
---
March 05, 2015
My deepest sympathies and condolences to the entire family. You are all in my thoughts and prayers in this most difficult time.
~
Charlene Baker, Ruskin, Florida
---
March 05, 2015
This is a "tough one" for me. There probably few people who are as nice as was Adron. Our friendship goes back almost 55 years when we served together in USAF. Rest in peace, my brother.
~
Robert (Bob) Suhrheinrich, Tampa, Florida
---