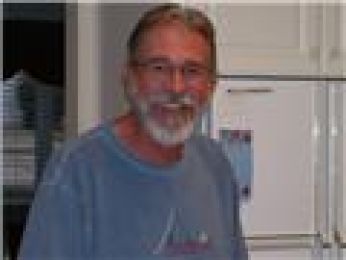 Robert ("Bob") Madison Zdenek, Colonel, USAF (Retired)
September 14, 1948 - March 11, 2011

Colonel Robert Madison Zdenek, 62, of Shalimar, Fla., passed away Friday morning, March 11, 2011.
Robert was born September 14, 1948, in Chicago to his parents, Robert and Betty. He was the oldest of five children. He dedicated 31 years to his country in the U.S. Air Force as a pilot and received several decorations and medals for his service. On retirement, his fellow servicemen remembered him for his passion for people and insatiable drive for success.
Robert was happily married to Linda R. Zdenek for 39 years. Being on the water was a part of who Robert was. He was an avid fisherman in constant search of the big bass.
Robert is survived by his wife, Linda; his daughters, Ericka, and Samantha and husband Jay Wells; two grandchildren, Katherine Cruz and Corben Wells; his mother, Betty Zdenek-Rosenbaum; his siblings, Dave and his wife Julie, Jim, Jeff, and Jean Zdenek. He was preceded in death by his father, Robert J. Zdenek.
A celebration of Robert's life will be Friday, March 18, at Shalimar United Methodist Church, 1 Old Ferry Road, Shalimar, beginning at 10 a.m. In lieu of flowers, please make a donation to the American Cancer Society .
Condolences may be shared at www.daviswatkins.com
~
High Flight
Oh! I have slipped the surly bonds of Earth
And danced the skies on laughter-silvered wings;
Sunward I've climbed, and joined the tumbling mirth
Of sun-split clouds, — and done a hundred things
You have not dreamed of — wheeled and soared and swung
High in the sunlit silence. Hov'ring there,
I've chased the shouting wind along, and flung
My eager craft through footless halls of air. . . .
Up, up the long, delirious burning blue
I've topped the wind-swept heights with easy grace
Where never lark, or ever eagle flew —
And, while with silent, lifting mind I've trod
The high untrespassed sanctity of space,
Put out my hand, and touched the face of God.
— John Gillespie Magee, Jr