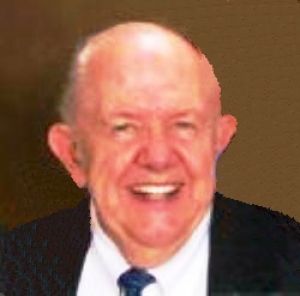 Dan L. Reeder, Major, USAF (Retired)
May 27, 1936 - September 29, 2013

Major Dan L. Reeder (Ret.), USAF, died of a ruptured aortal aneurysm on Sunday, September 29, 2013.
He was born May 27, 1936 to John C. and Garnet Rock Reeder in Morgan, Utah. He was the second of six sons. An only sister passed away just prior to his birth. Dan's parents moved to Ogden, Utah, where he attended school – graduating from Weber High School in 1954. His favorite experiences from those years were his membership in Civil Air Patrol and working as a guide at Yellowstone National Park each summer. Dan loved to fly, and after attending Weber College he went into the Aviation Cadet Program and graduated as a jet pilot and 2nd Lieutenant in Greenville, Mississippi in March 1960. He then went into helicopter training to become an air rescue pilot.
He was stationed at Wheelus Air Base (Tripoli, Libya); Kunsan Air Force Base (Kunsan, Korea); Moron Air Base (Seville, Spain); Shaw and Myrtle Beach Air Force Bases (both in South Carolina), Tyndall Air Force Base (Panama City, Florida); Hickam Air Force Base (Hawaii); Udorn Royal Thai Air Force Base (Thailand); Kirkland Air Force Base (Albuquerque, NM); and Hill Air Force Base (Ogden, Utah). He was very proud of being a rescue pilot and saved over 250 lives during his career. He lived by the rescueman's creed "That others may live".
Some of his awards were the Distinguished Flying Cross with 2 bronze clusters; the Air Medal with four clusters; the Air Force Commendation Medal with one cluster; Combat Readiness Medal with three clusters; Presidential Unit Citation; Vietnam Gallantry Cross Unit Citation with clusters; and numerous others.
He was a charter member of the Jolly Green Association (Buff Chapter), member #028.
He was a faithful member of The Church of Jesus Christ of Latter-day Saints. Upon entering the Air Force, he was called by Elder Ezra Taft Benson to become a Servicemen's Group Leader for the duration of his military career. He earned his Master M-Man award. He served as a Branch President, MIA president, High Priest Group Leader, Stake activities chair, stake and ward choir director, and numerous other callings in various parts of the world. Dan had a beautiful singing voice and sang solos around the world, performing the tenor solo in "The Messiah" and the lead role in numerous musicals. On November 28, 1958, he met the love of his life in Vale, Oregon (she was only 15) on a blind date arranged by his best friend. After a lengthy courtship (over the phone and through letters) they were married for time and all eternity in the Salt Lake Temple on June 28, 1961. They were married for 52 years and 3 months. They had four musical children, who had to audition before gaining admission to the family. He delighted in having them perform all over the world with him in church programs and ice cream shops and Barbershop Society (SPEBSQSA) programs. He was known by many people as their favorite "Santa's Helper." Because of his world travels, he was frequently able to greet children in their native tongue. He was loved by children everywhere, and he loved them.
He was preceded in death by his parents, his sister Sondra and brother Mike. He is survived by his loving wife, Joan; children: Dani Jo (Scott) Wood of Ogden, David (Ann C.) Reeder of Centerville, John (Christena) Reeder of Farmington, and Garianne (James) Manning of Ogden. He is also survived by 20 grandchildren (four serving LDS missions in Australia, Indiana, Armenia, and The Philippines) and two great grandchildren. Also surviving are his brothers John, Patrick, William, and Robert and associated family members.
Funeral services will be held Thursday, October 3rd at 11 a.m. at the Washington Terrace 7th Ward Chapel, 4900 South 300 West.
The family will meet with friends Wednesday from 6 to 8 p.m. at Lindquist's Ogden Mortuary, 3408 Washington Blvd. and Thursday from 9:30 to 10:30 a.m. at the church.
Interment, Lindquist's Memorial Gardens of the Wasatch, 1718 Combe Road

GUEST BOOK
---
October 11, 2013 10:34 AM
Dan was my roommate during our tour in Udorn. Dan was one of the finest men I ever met. He always had a kind word for everyone and was cheerful by nature, so it was always a joy to be around him. I had dinner with he and his family once and it was obvious he loved his wife and children very much. The world is a sadder place today as a result of Dan's passing, but I am confident he is in a nicer place as a result of the life he lived. God Bless You Dan Reeder. You certainly will be missed by family and friends alike, especially me.
~
Covey Campbell, Chatham, Illinois
---
October 10, 2013 10:46 PM
I had the honor of meeting and flying with Dan during our shared assignment in Hawaii. "AFCS (automatic flight control system) Dan" as he was so affectionately known, was the epitome of patience while displying superb piloting. Dan picked up that nickname because of his thorough understanding of the HH-53 Super Jolly Green AFCS, a difficult flight control system. Dan and I were stationed at Hickam AFB in the 76 ARRS standardization/evaluation branch where we jointly administered check rides to our respectice crews. Dan was well respected by everyone in our unit, as well as those from our island headquarters level, 41 ARRW. I'll miss Dan'l but know we'll be together again when we'll share a laugh and warm memories
~
Tom Green, Navarre, FL
---
October 4, 2013 9:58 PM
I am sorry to hear but dan i hope all is well he was a good friend to me and i am going to miss him i love you all and if you need any thing e-mail. Love Mark A. Lundell
~
Mark A. Lundell, Hendersonville, NC
---
October 3, 2013 11:56 AM
Bob,Pat and family. We are so sorry for you loss. May the Lord be with You and yours at this time.
~
Pat & Matt Dillon, Riverdale, UT
---
October 3, 2013 3:25 AM
Joan & family, My deepest sympathies on your loss; my memories of Dan are of meeting him in the hallways of IRS & always seeing him with a cheerful smile on his face, & a cheery word of greeting. I'd later encounter him while dropping off or picking up Joan here at work & he'd always nod & smile if he couldn't actually say "hello". Please know that he'll always be with you in your hearts & in your memories.
~
Stephanie Stegen, Brigham City, UT
---
October 2, 2013 5:15 PM
Scott & Stephanie Sangberg has sent this Expressions of Sympathy card.
~
Scott & Stephanie Sangberg
---
October 2, 2013 10:53 AM
Dan has a special place in our hearts. He was our home teacher for many years and was our Santa. Even after he wasn't our home teacher, he still stopped by to see the kids. We love him so much. We loved it when he would drive by the house and we were out, he would always stop and chat with us. He is such a special person and we will truly miss him. Our love to you
~
Dean & Mary Baker, Riverdale, Utah
---
October 1, 2013 12:32 PM
My deepest sympathy to Dan's family. Dan was my first supervisor at the Internal Revenue Service. He loved to tell stories and was always a fair and caring manager. I am honored to have worked with him. Dan, you are loved and missed.
~
Kathryn Greene, White Plains, MD
---
October 1, 2013 11:37 AM
Uncle Dan,
Your warmth and smile will be greatly missed. Give Grandma my love.
Gayle
~
Gayle Mondt, Homeland, CA
---
October 1, 2013 10:40 AM
He was larger than life and now, larger than death. A piece of him will always live on where there are soldiers standing the test of courage and Santas bringing joy and hope to children. I love you Uncle Dan!
~
Christopher & Katie Reeder Jolles, Herriman, Utah
---