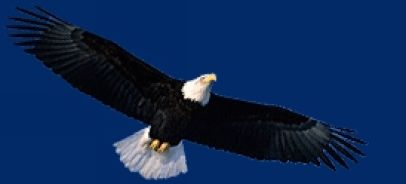 SAWYER ROY WHITE
Final Flight on January 12, 2014

Sawyer Roy White, USAF
November 22, 1933 - January 12, 2014

Sawyer Roy White RIP 2014, Jan 12
LAFAYETTE - A Memorial Service will be held on Wednesday, January 15, 2014 at 1:00 p.m. at Fountain Memorial Funeral Home in Lafayette to honor the life of Sawyer Roy White, who died Sunday, January 12, 2014 at his home in Lafayette.
The service will be conducted by Reverend John Wamsley, Pastor of Grace Presbyterian Church.
Visitation will be Wednesday, January 15, 2014 from 11:00 a.m. until the time of service.
Sawyer was born in Abbeville on November 22, 1933 to Gladys Ellen and Lewis Roy White. He graduated from Abbeville High School and S.L.I., today's University of Louisiana at Lafayette. He earned tuition by working as a radio announcer at local radio stations and graduated with a degree in Speech Communications. At S.L.I., he enrolled in Air Force ROTC and upon graduation in 1955, he entered the U.S. Air Force serving as a helicopter pilot.
He and his wife, Bootsie, made many life-long friends as they lived in different parts of the United States and Japan. After returning to South Louisiana, Sawyer worked for 25 years as a pharmaceutical representative. He and Bootsie were avid square dancers for many years. He was an accomplished gardener, providing produce and beautiful roses to friends and relatives. After retirement, he was a volunteer for AARP and worked to further the local Republican Party. Sawyer was proud of the work that he and friends accomplished restoring the pre-Civil War Masonic Cemetery in Abbeville.
Sawyer is survived by his wife of 58 years, Gaynell "Bootsie" Roberts; his son, David and his wife Lisa; daughters, Susan and her husband Dwight Deshotels, Carol and her husband Lou Groth; grandchildren, Bridget Eschete, Anne Kord, Katherine Deshotels and Jacob Groth; and his sister, Mary Lou and her husband Ray Montgomery.
The family would like to thank Hospice of Acadiana for their care and compassion during this time.
In lieu of flowers, the family suggests that donations be made to Hospice of Acadiana, Inc. at 2600 Johnston St., Ste. 200, Lafayette, LA 70506.
Online obituary and guest book may be viewed at www.fountainmemorialfuneralhome.com
Fountain Memorial Funeral Home and Cemetery of Lafayette, 1010 Pandora St., (337) 981-7098 is in charge of arrangements.
Published in the The Advertiser from Jan. 14 to Jan. 15, 2014.