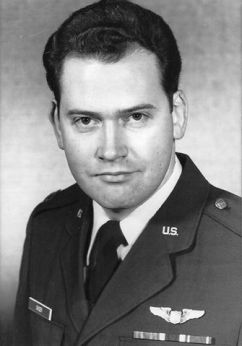 Brian H. Snider, Capt., USAF (Fallen)
September 17, 1956 - May 29, 1986

Capt. Brian H. Snider, 29, Rapid City, S.D., formerly of New Palestine, died Thursday in an Air Force helicopter crash near Sturgis, S.D. He was stationed at Ellsworth Air Force Base, Ellsworth, S.D.
Born Sept. 17, 1956, at New Palestine, he was the son of Dr. Lewis A. and Phyllis Snider, who survive. A 1975 graduate of New Palestine High School and 1979 graduate of Anderson College, he majored in religion and music in college. He worked briefly for Clark Lift Co., Indianapolis, before joining the Air Force. He had been in the military four years before being named captain in December 1985. He was a member of Zion United Church of Christ, New Palestine.
Survivors include his wife, Karen (Reinhart) Snider; two daughters, Leah and Hope, at home; a son, Neil at home; two brothers, Lewis Snider, Jr. Nineveh, and Bruce Snider, Flagstaff, Ariz.; and a sister, Mrs. Alvin (Gail) Ratliff, New Palestine.
Services will be 10:30 a.m. Saturday at Zion United Church of Christ, New Palestine. Burial will follow at Washington Park East Cemetery, Indianapolis.
The body will lie in state at the church one hour before services.
Hendryx Mortuaries New Palestine Chapel is handling arrangements.
Memorial contributions may be made to Zion Church. Burial: Washington Park East Cemetery, Indianapolis, Marion County, Indiana, USA