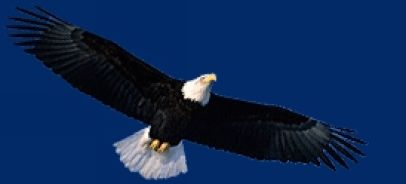 WAYNE D. RUSSELL
Final Flight on October 29, 2007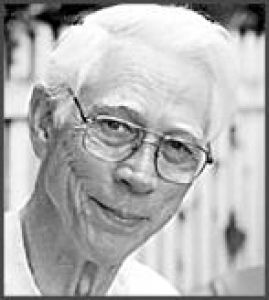 Wayne D. Russell
1923 - October 29, 2007

RUSSELL, Wayne D. Wayne D. Russell of Wethersfield, formerly of Broadview St., Newington, died on Monday, (October 29, 2007) at Hartford Hospital. He was the beloved husband of Vivian (Prince) Russell for 59 years. Wayne was born in Bristol, in 1923, the son of the late Harold E. and Lucy (Bull) Russell.
Wayne graduated from Newington High School in 1941 and enlisted in the Air Force, serving as a pilot in the South Pacific during World War II and as a helicopter pilot in Air-Sea Rescue during the Korean War. Wayne's interest in airplanes started when he was 12 years old and started building model planes, which he continued to do for the rest of his life. He was a charter member of the Central Connecticut Radio Control Club (originally the New Britain Model Airplane Club), and the geriatric Wednesday group of talented model builders who spent their time thinking up insults for each other, the Glastonbury Modelers and the Norwich Flying Aces, which are for indoor rubber powered planes, the Society for Antique Modelers and the Academy of Model Aeronautics. Wayne was able to continue flying to age 84. He was a life member of Hannon-Hatch VFW Post 9929 of West Hartford, and a life member of The Military Order of the Cootie, Pup Tent 14.
A loving and devoted father, grandfather and great grandfather, he leaves his children, Kathi McCaw and her partner Al Major of West Hartford, W. Douglas Russell, Jr., and his wife Cassandra of East Hampton, LouAnn and her husband John "Jack" Strasser of Wethersfield, who were his caregivers and took great care of Dad, and Jean Bister and her husband Tim of Troup, TX; his grandchildren, Brent Russell and his wife Suzzanne and their four children of Middletown, Nathaniel Russell of East Windsor and his fiancée Christina Sawyer, Caitlin McCaw of West Hartford, Shauna and Travis Bister of Texas; and several step-grandchildren and great grandchildren. He also leaves a sister-in-law, Phyllis Russell of Newington; a nephew, Wade Russell and his wife Bernadette of Newington; and his faithful dogs Tigger and Bibo. Wayne was pre-deceased by his son, Paul E. Russell, USN, and his brother, Harold E. Russell, Jr.
His memorial service will be held on Saturday, November 17, at 11 a.m. at the Newington Memorial Funeral Home, 20 Bonair Ave., Newington. Relatives and friends are invited to call on Saturday morning from 10-11 a.m. at Newington Memorial.
Memorial donations in his name may be made to the Connecticut Lung Association, 45 Ash Street, East Hartford, CT 06108. To share a memory with the family, please visit us at www.newingtonmemorial.com.
Published in The Hartford Courant on Oct. 31, 2007