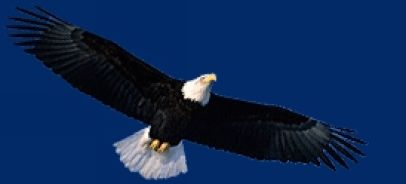 ROLAND NAVARRO TOVAR
Final Flight on August 09, 2010

Roland Navarro Tovar, MSgt., USAF (Retired)
August 30, 1937 - August 09, 2010

Roland Navarro Tovar, 72, passed away Monday, August 9, 2010 in a local medical center after a long, hard, courageous battle against cancer.
Funeral services will be held at 11:00 a.m. Monday at St. Francis Catholic Church with Father George Thirumangalam officiating. Burial will be at 1:00 p.m. in the Texas State Veterans Cemetery, directed by Elliott-Hamil Funeral Home, 542 Hickory. Serving as pallbearers will be Tony Hernandez, Jose Guerrero, Robert Soto, Rudy Soto, Joshua Snow, Joseph Snow, Jeremy Snow, and Austin Cassaday. The family will receive friends at a wake and rosary service 6:00 to 8:00 p.m. Sunday at the funeral home.
Roland was born August 30, 1937 to Clara (Navarro) and Charles Tovar in Dallas, Texas where he was raised.
He joined the United States Air Force at the age of 18 to serve his country for over 30 years. During his career, he achieved the rank of Master Sergeant. Roland was a helicopter mechanic, serving in Thailand, England, Vietnam (two tours), and the Philippines, as well as several bases around the United States. He earned numerous medals, including the Bronze Star. Roland earned two associate degrees. He married Mary (Maque) Garcia on May 30, 1958 in Abilene, Texas.
After retiring from the Air Force in 1985, Roland and his family settled in Abilene, where his wife had grown up. Shortly after moving to Abilene, he was employed by the United States Postal Services until he retired in 1999. Roland was a member of St. Francis Catholic Church. He enjoyed many activities, such as doing volunteer work at his church; watching the Dallas Cowboys and the Texas Rangers; before his illness, he enjoyed keeping fit by jogging.
Roland was completely devoted to his wife of 52 years. He was a wonderful father and grandfather. Roland loved spending time with the kids when they were able to visit. He never lost his sense of humor and always wanted to make people smile. Roland enjoyed the companionship of his poodle "Chiquita", whom he fondly referred to as "Baby".
He was preceded by his brothers, Charles and Marcus Tovar.
Survivors include his wife, Mary (Maque) Tovar; his children, Pete Salasar, Alice Soto, and Pamela Cassaday; his grandchildren, Robert, Rudy, Christy, Gabriel, Joshua, Joseph, Jeremy, Austin, Kaylee, Annette, Marie, Danette, Renee, Pete Jr., Xavier, and Emilio; numerous great-grandchildren; sisters, Henrietta Barrientos and Juanita Medina; and many nieces and nephews.
You may view and sign the guestbook at www.elliotthamilfuneralhome.com.
Published in Abilene Reporter-News on Aug. 15, 2010