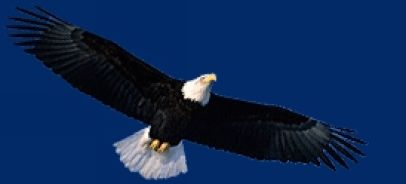 ROBERT "BOB" W. WILLIAMS SR.
Final Flight on April 24, 2007

Robert "Bob" W. Williams Sr., SMSgt, USAF (Retired)
August 03, 1933 - April 24, 2007

Robert "Bob" Williams, 73, of Le Mars, died Tuesday April 24, 2007, at Floyd Valley Hospital in Le Mars, surrounded by his family.
Robert Wesley Williams was born Aug. 3, 1933, at Le Mars, the son of William C. and Elizabeth (Wiebersch) Williams. He grew up in Le Mars and graduated from Le Mars Central High School.
Bob served in the U.S. Air Force for 20 years before retiring as a Senior Master Sergeant in 1974. Sgt. Williams served in Brazil during the Cold War and two tours of duty in Vietnam. During the Cold War, Bob was involved with high altitude radiation fallout detection and was a helicopter crew chief in the Recovery Program (1956).
On May 5, 1962, Robert Williams married Patricia Young at Mount Calvary Catholic Church in Forestville, Md.
While he was in Vietnam, he was involved in the Satellite Recovery Operation and NCO in charge of Maintenance Control (1968). He earned Crew Member Wing during this period. He was instrumental in the dismantling and transporting from the U.S. and reassembling of the CH-3C Helicopters in South East Asia for the rescue unit of the Jolly Greens.
Military honors include the Air Force Commendation Medal with Oak Leaf Cluster, the Presidential Unit Citation, Air Force Outstanding Unit Medal with three Oak Clusters, Air Force Good Conduct Medal with two Oak Leaf Clusters, Army Good Conduct Medal with three Loops, National Defense Service Medal with Bronze Star, Air Force Longevity Service Award Ribbon with Silver Oak Leaf, Small Arms Marksmanship Ribbon and the Republic of Vietnam Campaign Ribbon. After his second tour of duty in Vietnam, Bob returned stateside and was reunited with his wife. The couple lived in California, Hawaii, and Indiana, where Bob was stationed, during the remainder of his military career. He retired in 1974 and moved his family back to Le Mars. During his retirement he worked various jobs but he worked mainly for Clear Vue T.V. in Le Mars in service and repair.
Bob was a member of St. James Catholic Church, the American Legion, Wasmer Post #241 and the Vietnam Last Man's Club.
Bob enjoyed bowling and fixing things. It could be said that if Bob couldn't fix it, it wasn't broke. He thoroughly loved his grandchildren.
He is survived by his wife Pat Williams of Le Mars; a son, Robert Williams and his wife Sheila of Le Mars; three grandchildren: Wes, Kyle and Stephanie Williams, all of Le Mars; three brothers: Bill Williams, Art Williams and his wife Betty, and Ronnie Williams, all of Le Mars; a sister La Vonne Matthews and her husband John of Apple Valley, Minn.; numerous nieces and nephews; loving cousin Jane Vander Well and her husband Bud of Le Mars; and a very wonderful friend Denny Ernst and his wife Joan of Le Mars.
He was preceded in death by his parents; a sister Noreen in infancy; a brother Thomas Williams and a sister-in-law Kathy Williams earlier this year.
A Mass of Christian Burial will be at 10:30 a.m. Friday at St. James Catholic Church in Le Mars, with the Rev. James Tigges officiating. Burial will be in Calvary Cemetery in Le Mars with military honors provided by Wasmer Post #241 of the American Legion.
Visitation will be after 3 p.m. Thursday at the Feuerstein Funeral Home in Le Mars, where there will be a Parish rosary at 4 p.m. and the Scriptural Wake Service at 7 p.m.