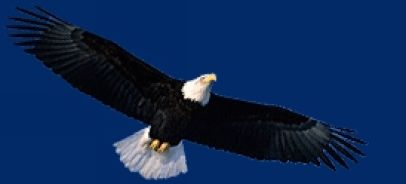 JOHN CARLTON GRUVER
Final Flight on April 17, 2016

John Carlton Gruver, Col. USAF (Retired)
September 06, 1932 - April 17, 2016

John Carlton Gruver passed away on Sunday, April 17, 2016 after a brave battle with cancer.
John lived a life filled with love and respect from all who knew him. John Gruver was born in Oakland, California on September 6, 1932 to Leona Boeck and John William Gruver.
He graduated from Acalanes High School in 1950. He graduated from San Francisco State University where he was commissioned through the Air Force ROTC program in 1954. He received his Air Force Pilot wings in 1955 and completed Helicopter Pilot training in 1956. He served the Air Force, honorably, over the next 30 years. His service included duties in Guam, California, Montana, Thailand, Vietnam, Florida, Utah, Ohio, Louisiana, Missouri, and Georgia. During his final assignment, he served from 1980-1984 as Commander of the 86th Security Police Squadron and as Assistant Deputy Chief of Staff for Security Police Headquarters U.S. Air Forces in Europe at Ramstein Air Base in West Germany. Among his many medals and honors, John was awarded ­­­­two Purple Hearts and the Air Force Cross for extraordinary heroism in military operations as aircraft commander of a UH-1F helicopter in Vietnam. John C. Gruver retired as a Colonel after 30 dedicated years of service in the U.S. Air Force. After retiring, John enjoyed 24 years as a long-time resident of Albuquerque, New Mexico. He recently moved to Loveland, Colorado to be closer to family.
John enjoyed Jazz music, creating stained glass, woodworking, friendly dogs, golfing, good food, and his close friends and family. Nothing brought him more joy than being surrounded by his family.
He­­ is survived by his wife of 63 years, Frances Lemond Eaton Gruver; his son and daughter-in-law, Jeff and Linda Gruver of Loveland, Colorado and their daughters Taylor Gruver Carmichael (husband Kevin) of Vacaville, California and Jennifer Gruver of Loveland, Colorado. John's daughter, Julie Gruver resides in Anchorage, Alaska. Julie's children, also of Anchorage, Alaska include Jesse Halverson (wife Gigi) and their children Ryder, Laritza and Mila; Sean Halverson (wife Jackie) and their children Olivia and Cole, and Nick Halverson. Also considered a grandson, Karl Richard (wife Feather) and their daughter Eva, of Goodyear, Arizona. John's honesty, integrity, hard work ethic, sense of humor and heartfelt devotion to family will be remembered, always.
A military service will be held at Ft. Logan National Cemetery at 3698 S. Sheridan Blvd., Denver, Colorado on Friday, May 13, 2016 at 2:00pm. Following the service, family and friends are invited to join a celebration of his life in the Mirasol Clubhouse at 1153 Finch St., Loveland, Colorado at 4:30pm.