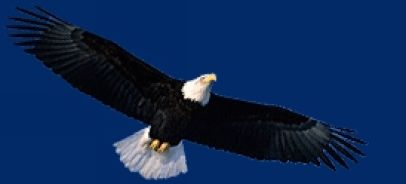 RICHARD "DICK" GEORGE FREUND
Final Flight on May 23, 2015

Richard "Dick" George Freund, CWO2, USAF (Retired)
January 10, 1931 - May 23, 2015

Richard "Dick" George Freund, 84, of Tucson, Arizona, passed away peacefully at home on Saturday, May 23, 2015 after a short illness with liver cancer.
He was preceded in death by his first wife, (Phyllis) Corky Prebish Freund in May 1996. He is survived by his wife, Vivian Jordan Freund; children, Sandy Margetis and Jeffrey Freund; son-in-law, Marty Margetis; extended family, Gentry and Sandro Pagano and grandchild, Helene; Stephanie Jordan and grandchild, Paige and close friend, Dr. Jo Ruddy.
Richard was born January 10, 1931 in Warsaw, Missouri to George and Beatrice (Freeman) Freund. He graduated from Liberty High School in 1949 and from the University of Nebraska in 1966. On January 28, 1956 he married Corky Prebish in Washington D.C. He enlisted in the US Army Air Corps in August 1950 (soon to become the US Air Force) and became one of the first Aeromedical Technicians within the U.S. Air Force Air Rescue Service units. He was assigned to Flight D, 3rd Air Rescue Squadron (a book was later written about this group called 'Flight from Ashiya"). He flew in C-47's, SA16's (Flying Boat) and helicopters for retrieval of wounded soldiers as well as C-119's (Flying Boxcar) for transport of personnel. He was promoted and moved to the Air Force Office of Special Investigations (AFOSI), graduating from Yale University as a Japanese linguistics expert. His military career was punctuated by multiple assignments to Japan, Korea and Vietnam. He transferred to the Army and was promoted to Chief Warrant Officer Grade 2 where he retired.
He then moved his family to Brownsburg, Indiana where he started his civilian career as Security Director for International Telephone and Telecommunications (ITT) – Educational Services division. He transferred to Tucson, AZ in 1985 and retired in 1989.
Richard married Vivian on March 17, 1997 in Sedona, Arizona. He loved good food and wine, travel, tennis, parties and his dogs. He traveled extensively throughout Europe, Asia, North America and Australia and played tennis well into his late 70's, finally retiring his Wilson in his 80th year.
A Celebration of Richard's life will be held at 12:00 p.m., Sunday, June 7, 2015 at the American Legion Post 107, 20001 N. Cave Creek Rd., Phoenix, AZ 85024 (602-971-9982). Dr. Jo Ruddy will officiate. Reception to follow.
In lieu of flowers, Memorial Donations may be sent to: "Veterans Assistance" c/o American Legion Post 107 - Commander Jay Fisher, 20001 N. Cave Creek Rd., Phoenix, AZ 85024. Arrangements by ADAIR FUNERAL HOMES, Avalon Chapel.
Published in the Arizona Daily Star on June 4, 2015.