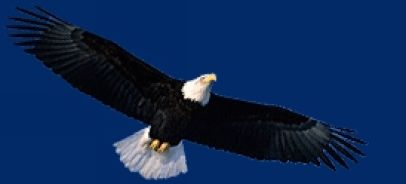 GERALD F. ARENS
Final Flight on September 26, 2004

Gerald F. Arens, Lt. Commander, USCG (Retired)
September 15, 1939 - September 26, 2004

ARENS, Gerald F., LCDR USCG, Retired Passed from this life and entered eternal life peacefully on Sunday, (September 26, 2004) at his home with his beloved wife at his side.
In Jerry's words: "If I had been permitted to write a script for my life before I was born, I cannot imagine being able to improve on the script that was written for me. Born in Larkin Township, MN to Francis E. Arens and Henrietta (Remackel) Arens, I am survived by my beloved wife and best friend, P. Maki McHenry; my mother, Henrietta; my loving siblings, Beverly, Rochelle, Dianna, Marvin, Robert, and David; my mother-in-law, Hanako; caring nieces, nephews, extended family and devoted friends.
My military career began in the MN National Guard. I then enlisted in the U.S. Navy stationed to NAS Brunswick, ME, Patrol Squadron 23 (VP-23); deployed to Royal NAB Halfar, Malta; NAS Newfoundland and Puerto Rico. After the Navy, I enlisted in the U.S. Coast Guard stationed at Air Station Floyd Bennett Field, Brooklyn, NY (SAR Crewman); USCG OCS, Yorktown, VA (commissioned as Ensign); NAS Pensacola, FL, for flight school; was stationed at USCG Air Stations Miami, FL; Detroit, MI; and Cape Cod, MA as a SAR pilot; also served as an exchange pilot with the USAF 33rd Rescue Squadron at Kadena Air Base, Okinawa. Commendations include National Defense Service Medal and the Humanitarian Service Medal.
I attended Mankato State, USC, Arizona State, Madonna College, and Wayne State University. I earned an AS at age 37, BS at 41, and J.D. at 45 from Western New England School of Law, Springfield, MA. I began teaching at Asnuntuck Community College, Enfield, before joining Tunxis Community College, Farmington, from 1988 until retirement June 2004, as Professor Emeritus of Business / Business Law. Proud to be remembered as a teacher who made a difference in his students' lives – they knew I cared about each of them. Member of CT Bar Assoc, Congress of CT Community Colleges, and International Society of Air Safety Investigations.
I will be remembered as an avid sports fan, Go Twins!, a tinker, a seeker of the "real" truth behind the headlines, a friend to all those in need, a vigorous advocate for equality, and a devoted husband to my eternal best friend. I have had such a fulfilling and complete life."--GFA.
A Memorial celebration to share memories will be held 1-4 p.m., Sunday, October 17 at Browne Funeral Chapel, 43 Shaker Rd., Exit 48 off I-91, east on Rt. 220 for 1 1/4 miles, in Enfield. A Mass of Christian Burial will be held on April 7, 2005 at the Ft. Myer Chapel in Arlington, VA. Interment will follow with full military honors at Arlington National Cemetery.
In lieu of flowers, donations may be sent to the Gerald F. Arens Memorial Scholarship Fund, c/o P. McHenry - ACC, 170 Elm Street, Enfield, CT 06082.
Published in The Hartford Courant on Oct. 4, 2004