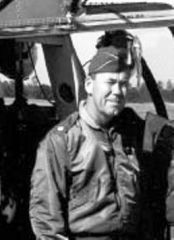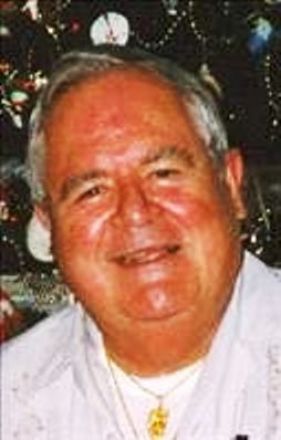 Joseph Rolland Edward Gagnon
December 22, 1929 - January 13, 2008

Joseph Rolland Edward Gagnon, age 78, of Fort Walton Beach, Fla., passed away at Fort Walton Beach Medical Center on Jan. 13, 2008.
After an extensive bypass surgery in October 2007, he continued to amaze doctors and family with his fierce determination to live.
He was born and raised in Hartford, Conn., and left at the age of 17 to begin his 20-year Air Force career as a helicopter pilot. During this time, he met and married Teresa Da Costa Gomez, deceased 1991. After retiring from the military, he sold appliances for Sears and JM Fields. Transitioning to car sales at Gary Smith Ford was natural, given his love for cars and working with people. He spent his last years in the work force as a property manager for Century 21.
Joseph was a member of the Knights of Columbus, the Elks Lodge and an active parishioner of St. Peter's Catholic Church. In his retirement, he enjoyed attending musical productions at the Okaloosa-Walton Performing Arts Center and the First Arts concert series at First United Methodist Church.
Survivors include his five children, Richard E. Gagnon of Germantown, Md., Norman S. Gagnon and daughter-in-law Marilyn, and grandson Grant of Fort Walton Beach, Annette M. Klabuhn and granddaughter Kristi of Fort Walton Beach, Rolland J. Gagnon and his significant other, Stacy Yike, of Fairfax, Va., and Teresita M. Lowman; son-in-law, Bruce D.; grand-son, Forrest; granddaughter, Amber of Dallas; and his companion, Helga Robbins. As a loving father he taught his children the value of hard work and citizenship. Also surviving are his sister, Cindy Hagi and brother-in-law George of Marlborough, Conn. Joe was predeceased by his parents, Frank and Dorilda Gagnon; and his brother, Norman Gagnon.
Visitation will be at Emerald Coast Funeral Home, 113 Racetrack Road N.E., Fort Walton Beach, on Friday, Jan. 18, from 6 to 8 p.m.
A funeral Mass will be celebrated on Saturday, Jan. 19, at St. Peter Catholic Church, Mary Esther, Fla., with Father Paul White officiating, assisted by Deacon David Robinson. Interment will follow at Beal Memorial Cemetery. After interment, the family and friends are invited to a reception at St. Peter's Catholic Church.
Pallbearers will be Richard Gagnon, Norman Gagnon, Rolland Gagnon, Bruce Lowman, Grant Gagnon and Forrest Lowman.
Memorial contributions can be made to the American Cancer Society, 339 Racetrack Road, Fort Walton Beach, FL 32547.
You may express condolences at www.emeraldcoastfunerlhome.com.
Published in Northwest Florida Daily News from January 17 to January 18, 2008