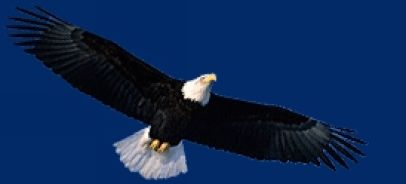 FRANK C. ANDREUS II
Final Flight on May 19, 2013

Frank C. Andreus II, Colonel, USAF (Retired)
October 27, 1943 - May 19, 2013

Frank C. Andreus II, Col. USAF (Ret.), 69, of Fayetteville, PA passed away May 19, 2013, after a courageous battle with Multiple Myeloma.
He was a loving husband, father, grandfather, and friend and an inspiration to others as he walked in faith on his journey.
He was born in Temple, Texas where his father was stationed in the Army. He grew up in Pittsburgh, PA and attended Waynesburg College where he received a B.S. in Geology. He also received a M.S. in Public Administration from Webster University. He joined the United States Air Force in 1966, attended pilot training, and during his 28 years of service he flew T-38's, KC-135's, HH-43 helicopters and C-5's. After his military service, he worked as a consultant designing large scale response readiness exercises for the Department of Defense Joint Services and Department of Homeland Security.
He loved spending time with family at the mountain home in Addison, PA where his grandfather had lived. He spent many happy years on the nearby Youghiogheny Lake boating, swimming, and fishing. He also had a passion for golf and played as often as he could. He was also very involved in the churches in the many communities where he lived. His family deeply appreciates the dedicated caregivers and friends who have touched our lives during this journey.
He is survived by his wife Cheryl whom he married in 1968. Together they had the opportunity to see the world as he proudly served. He is also survived by his son, Eric S. Andreus and wife Kelley of Fogelsville, PA; a daughter, Jennifer A. Sampsell and husband Todd of Eureka, MO; and four grandchildren, Sydney and Grant Andreus and Joshua and Jacob Sampsell.
A Celebration of Life Service will be held at First United Methodist Church in Chambersburg on Sunday May 26th at 2:00 pm with Pastor Dick Williams officiating.
Memorial Day weekend is an appropriate time to honor Frank's years of service to our country. Friends will be received from 1 to 2 p.m. Sunday at the church.
Memorial contributions may be made to First United Methodist Church, 225 South Second St., Chambersburg, PA 17201; or to the Multiple Myeloma Research Foundation (MMRF) at www.themmrf.org in his honor, we also suggest people donate blood and platelets to their local blood bank. Without the many people who donate each year we could not have had the availability of the many transfusions that helped to extend his life.
Arrangements are entrusted to Thomas L. Geisel Funeral Home and Cremation Center, Chambersburg, PA. Condolences and memories may be shared on his Book of Memories page at www.geiselfuneralhome.com