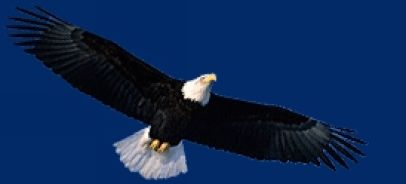 JOHN CLARK ALBERTS
Final Flight on February 26, 2005

John Clark Alberts, Lt. Col, USAF (Retired)
January 24, 1921 - February 26, 2005

Birth: January 24, 1921
Death: February 26, 2005
John Clark Alberts. A very full life of service and commitment to his beliefs, country, family and community is the legacy of John Clark Alberts who passed away February 26, 2005, in Barrington, IL, which was his home for 43 years.
Clark was friendly and outgoing with a strong will, often opinionated, always caring. His life was active and full of accomplishments. He was well read possessing a wealth of knowledge on history (particularly the Civil War), business, literature and people which he freely shared. Most of all, Clark was a good father and friend. You could look up to him, but he never looked down on anyone.
A graduate of the Taft School (Class of '39) in Watertown, CT, he interrupted his college to join the RAF at the outset of World War II subsequently transferring to the U.S. Army Air Corps. As a combat pilot, he flew ''The Hump'' and later Air Jungle Rescue missions in the China/Burma/India theatre earning the DFC, Air Medal with 2 Clusters along with a number of other military decorations.
Following the War, he attended Union College (Class of '47) and graduated with a bachelor's degree in engineering. He made a career in the foundry and basic metals industry working for Osborn Mfg., National Steel Corp., and Wells Mfg.
While at school, Clark met Sara ''Sally'' Holland of Glencoe, IL, and they married in 1948. He and his late wife lovingly raised four children: John Junior, Louise (Holly) Rieck, Eugenia ''Gene Ann'' and Judith Sutton. They and his four grandchildren survive him.
Clark was recalled to active service during the Korean Conflict on the day his eldest daughter was born and continued serving in the Air Force Reserve as a helicopter and multi-engine pilot. He retired as a Lieutenant Colonel in 1981.
He loved and served not only his country but also the communities in which he lived. He had been a village official for both Tower Lakes and North Barrington. He was also active in his church, a mason, volunteered at Good Shepherd Hospital and has been a longtime member of Rotary International. Mostly he will be remembered for his portrayal of Santa Claus at elementary schools, municipal functions and, foremost, for the kids in the children's wards at local hospitals. He did this for more than 30 years.
Clark contributed a great deal to this world and gave so much to those who knew him. His drive, his compassion, his optimism, his recitations of epic poetry, his repertoire of songs, his vitality and even his sometimes stubborn nature will be missed by all of us whose lives he enriched. Goodbye and God bless you, Clark.
Interment will be at Fort Sheridan Military Cemetery with his wife. Burial services will be private. A gathering of friends and family is planned for April 2 at the Biltmore Country Club.
A memorial fund has been established for donations in his name to Good Shepherd Hospital in Barrington.
Published in a Chicago Tribune Media Group Publication from Mar. 11 to Mar. 13, 2005