~~MEMORIAL~~
For DAD
From Your Daughter
DANIELLE BOURCIER HIDALGO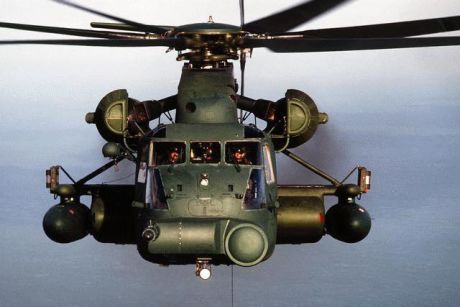 "MEET ME AT THE GATE"
In the beginning I got a taste of His love, and I never got over it. Like the ancient mid wives put a "taste" on the palate to teach a child to nurse, He gave me a "taste" of His presence and His love and to this day, I crave it. This applies to God's love and my Dad's. It was God's love that held me in Dad's absence.
I grew up in a military family. I learned to "pay the price" for the good of a nation. Each time dad was deployed we at home paid the price of missing him. I learned that there needed to be a "briefing" before the mission and a "de-briefing" after it.
As a soldier in Gods service it's the same, I better get the plan for the day and finish up with a talk with the commander at the end of it. I am planted for service, He chooses "where" and "how long". During the time of service I am equipped with high tech gear I haven't seen anywhere else to do extraordinary things. I am run through repetitive exercises that train me to trust. My ability to think like "a unit" instead of an individual is developed. He and He alone says when we are done with the task. Dad, as a soldier, received the same training.
People who have this training are the heroes of our lives. They seek and save that which is lost, whether the price is a life laid down……………or one returned home. They count the cost, they pay the price. After a rescue, there is rejoicing in the unit, and for those who have just had their "first" rescue the application of the green footed emblem on the right "cheek". Families rejoice too, grateful to have their "heroes" home. There is a lot of holding your breath, while loved ones are gone and homecoming is so sweet.
It never made sense to me when I had to give my Dad to something bigger than us both. It never made sense to me until I understood how valuable "life" is. My Dad has given me a legacy. As a daughter of God, I now understand it. He gave me a pattern to live by. Seek and save that which is lost. Follow the leader, not your emotions. Trust.
I respect and honor each of you service members. I thank each one for the price you and your families have paid. The "things" we have here in this reality pale when compared to the "people" we have. Life is counted in moments, moments are spent and once they are spent they are gone forever. Spend yours intentionally. People are the treasure of life. Dad learned that, he lived it.
It would not have mattered how much time I spent with my Dad, I would always have wanted more. There's nothing like his hug, nothing like being called "his girl". I will always run outside when I hear choppers flying low. If you're flying in the Albuquerque/ Rio Rancho area and you see a woman waving at you-wave back-and know that I'm greeting my Dad-still…………. How low can you go? I like it when you are low enough to make my ribs rumble.
Dad has experienced the final and most glorious rescue of his life. His King and Commander has rescued him from pain and suffering. He is truly home.
I love you forever, Dad. Meet me at the gate. Your daughter, your girl, Danielle.
Danielle Bourcier Hidalgo
---
"email comment from Danielle Bourcier Hidalgo regarding the title of her Memorial to her Dad)
"I would love for you to title what I've written "Meet me at the gate". Rmember we used to have to meet our service people who were returning home "at the gate" not "at the terminal". So, now it's his turn to meet me at the gate! only these will be pearly white gates!"

REMEMBRANCES
(Notes from RotorHeads in remembrances of this individual)
---
~Posted by email on August 17, 2011 Prior to Jim Bourcier's Final Flight~
We are about to lose a friend, a fellow Chief, a Jolly Green Member and a man that gave his all to this great country that he loved so much. I know Judy is going through hell right now so let's all keep her in our prayers. This is a time in life that we will all face, it seems to come to early for some. Lord you are about to get a good one. Please welcome him with open arms after he completes his last task; PINS, Chocks, Groundwire "INSTALLED" "AFTER LANDING CHECK LIST COMPLETED"
A friend of Jim Bourcier forever,
Bob (Mouse) Baldwin
---
---
GUEST BOOK
---
September 05, 2011
Judi and family,
You know our thoughts will always bewith you. Jim was my Brother, we go back so,so far. The good times and bad will always be with me. Keep Sue and I in the information loop. We plan to be there in October.
We love you,
Bob and Sue Baldwin
---
September 05, 2011
Jim ~
I will love and miss you always. I will especially miss that mischevious grin of yours and all the great times together. I know you and dad are up there playing another poker game. Your sister Susie
~
Suzanne Sartorius,
Vancouver, Washington
---
September 05, 2011
Ms. Judi Bourcier and family, Your in my prayers! Jim will be truly missed her in NM. Jim made me feel right at home on my first TDY to Florida, We were talkin' and he mentioned I had a strong accent. I told him that I didn't think so! He looked at me an said " Odalea'... We laughed so hard it brought tears to my eye's!!! Some day we will all get to laugh again! God Bless you and your family Judi
~
Daniel C'deBaca,
Corrales, New Mexico
---
September 04, 2011
Hi Dad,
I would have called you today for the Labor day holiday to thank you for your service to us all. My call can no longer be completed. You will be sooo missed. Meet me at the gate. I'll love you forever.....
Danielle
~
Danielle Hidalgo,
Albuquerque, New Mexico
---
September 03, 2011
I was talking about you the other day. You were a great friend that made things happen. You will be missed my friend. May God rest your soul Jim.
~
Michael Shilling,
Madison, Mississippi
---
September 03, 2011
As Jim goes;So go we all. Rest in Peace Jim
~
Herb Gentry
---
September 03, 2011
Judi, I didn't know Jim, but as a fellow Air Force veteran and a helicopter mechanic I consider myself a "friend" of Jim. I want to send you my condolences and God's blessings in this time of grief. Keep Him near and you will be comforted.
~
Bob Pederson,
Minot, North Dakota
---
September 02, 2011
Jim, you were as large in life as you are still in our hearts. Kathleen and I keep you and Judi in our prayers. By the way, I understand that your wings are permanent so don't try to figure out how they're mounted. Also, it's not in the T.O. about how to make them rotate. Rest in peace brother. We love you and Judi. Tom & Kathleen
~
Tom / Kathleen Green, Navarre, Florida
---
September 02, 2011
GOD WILL SURELY WELCOME JIM'S DEDICATED SERVICES IN HIS KINGDOM AND WE IN AMERICA APPRECIATED HIS IN HIS SERVICES TO OUR COUNTRY
~
COL BILL STONECIPHER RET, CAMP VERDE, Arizona
---
September 02, 2011
Judi and family,
Jim was my mentor. I remember him well, always smiling and full of laughter.
I salute you Chief, may you rest in peace.
~
Rita Mercer, Bountiful, Utah
---
September 02, 2011
Judi and family, although we lost contact our daughters remained in contact for a while after we retired. Helicopter rotorheads are always family and will remain so.We had some great times at Kirtland. Our prayers are with your family Judi.
~
Dennis Palmer, Forest Grove, Oregon
---
September 02, 2011
Judi,
Jim and I have been friends since our days in Tucson. Our days working together at Hurlburt were always fun and meaningful. His smile and friendly demeanor was contagious.
Mike Klickovich
---
September 02, 2011
Judi and Bourcier family, my thought and prayers are with you. May God bless Jim's soul and comfort and protect you.
Jim Burns, SMSgt USAF (retired) www.rotorheadsrus.us
~
Jim Burns, Navarre, Florida
---
August 30, 2011
You will be greatly missed Jim. We will always treasure the memories we've shared over the years and will never forget your wonderful smile. Rest in peace our dear friend. Love Always, Maureen, Steve, Julia, Daren and let us not forget Scottie Buck.
~
Neal Family, Navarre, Florida
---
August 29, 2011
Ms. Judi and family,
You are in my thoughts and prayers during your time of loss. We have lost an amazing man. Jimbo was a good friend, mentor, confidant and the father of our extended famiy of the Hurlburt Field Collocated Depot Team. Jimbo touched the lives of all that came in contact with him. He will be greatly missed. Love and miss you Jimbo.
~
Kim Davis, Crestview, Florida
---
August 29, 2011
Jim was a good friend and a great guy to work with. He will be missed by many. Marlene and I send our heart-felt condolences to you and your family.
~
Dan Balo, Navarre, Florida
---
August 28, 2011
You are in my thoughts and prayers.