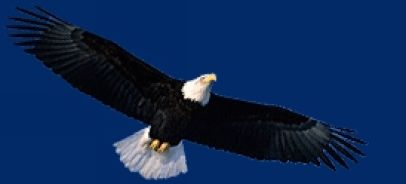 TED CARL COOPER
Final Flight on January 09, 2005

Ted Carl Cooper, Lt. Col. USAF (Retired)
1930 - January 09, 2005

Ted Carl Cooper, age 75, passed away on Sunday, January 9, 2005. Born Dec. 24, 1930
New York, USA.
As an exemplary college athlete from the Syracuse, NY area, after graduation, Ted enlisted in the U.S. Air Force.
As his career spanned decades, Ted commanded and directed the administration, training and employment of a tactical helicopter rescue unit, as well as being responsible for establishing policies and procedures for the employment of unit resources in combat personnel recovery missions.
He implemented directives and orders from higher headquarters including developing programs for general military, aircrews, and on-the-job training along with airmen indoctrination, flying safety and accident prevention.
He maintained a liaison and coordinated with other organizational commanders to assure adequate base support for his unit in various terrains throughout the world.
Ted was awarded the Air Force Commendation Medal for Meritorious Service during the Vietnam War.
As a Lieutenant Colonel, Ted distinguished himself by meritorious service while assigned to the 3380th Student Group, Keesler Air Force Base.
During this period, his outstanding leadership and devotion to duty were instrumental factors in the resolution of many problems of major importance to the Air Force.
He received the Citation to Accompany the Award of The Air Force Commendation Medal ?- First Oak Leaf Cluster.
Ted was honored to have had the pleasure of meeting General Westmoreland and also met with the King of Jordan during his military career.
He served in Saudi Arabia and had logged over 2,500 flying hours including 1,900 in helicopters.
As an Air Force helicopter pilot, Ted flew missions for two days rescuing 78 men, women and children from raging flood waters near Colombia, Nuevo Leon. The rescue mission was a joint effort of the American Consul and the Mexican Consul.
Ted, along with another pilot, shuttled the victims across the swollen stream to the waiting trucks which took them to Nuevo Laredo for food, shelter, and medical attention.
At retirement, Ted achieved the rank of Major.
Ted is survived by his daughters, Lamar Neel and husband, Parker, and their children, Zachary J. Neel and Parker M. Neel of Laredo, TX; Cynthia Vurbeff of Denton, TX and a son, Theodore Vurbeff, II and wife, Rachel and their children, Jonathan J. Vurbeff, Kevin C. Vurbeff and Kenneth C. Vurbeff of Laredo, TX.