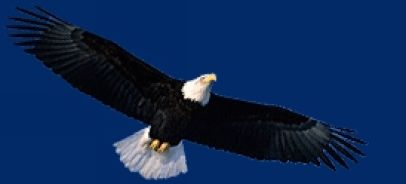 WARWICK HARDMAN GLASSGOW
Final Flight on November 19, 2010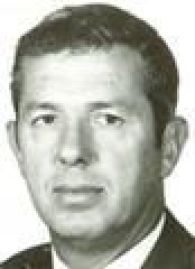 Warwick Hardman Glassgow, Col. USAF (Retired)
August 17, 1932 - November 19, 2010

Col. Warwick Hardman (Hardy) Glasgow, 78, died Friday, November 19, 2010 at the Laurel View Health Care Center in Albuquerque, NM after a long illness. Hardy was born in Devonport, New Zealand on August 17, 1932 to Charles Howard and Gwen (Good) Rout.
His mother later married an American Army officer, Col. Joseph Magoffin Glasgow, and Hardy and his sister, Valerie, were adopted by Joseph. After leaving New Zealand in 1946, the family moved to Yokohama, Japan where Joseph was involved in the restructuring of Japan after WWII.
Hardy first came to the United States at age 15 when the family was stationed at Fort Mason in San Francisco. This is where he met and later married Jacqueline (Lowrey), his wife of 39 years.
Hardy graduated from high school at the age of 16 and then attended San Francisco City College. After graduation, he joined the United States Air Force. He later received his Masters of Aeronautical Engineering degree from the University of Colorado. Hardy and Jackie raised a family in true military fashion criss-crossing the United States and around the world. Hardy proudly served 32 years in the Air Force as a decorated test pilot and fighter pilot. He was "checked-out" in 33 different planes and a number of different helicopters. He fought in the Vietnam war 1971-1972 as commander of the 421st Black Widow Tactical Fighter Squadron. He served as Commandant to the Test Pilot School at Edwards AFB, CA from 1975-1978. He was then named Military and Defense Attaché, a diplomatic position, to Canberra, Australia. He retired from the Air Force at Kirtland AFB in Albuquerque in 1983 at the age of 51. One year later, he suffered a heart attack, then a massive stroke which left him debilitated for the remainder of his life. Hardy was an avid golfer who also enjoyed sailing, skiing, tennis, handball, racquet ball, reading, playing cards, and doing crossword puzzles.
He is survived by his daughter, Ginny (Scott) Gault and their five daughters, Erin (Tanner) Jones, Lauren Daniels, Paige Daniels, Faith Daniels, and Kaitlin Gault; sons, Robert (April) Glasgow and their two daughters, Taylor and Ashley Glasgow; Bill (Wendy Hohman) Glasgow and their two children, Hannah and Graham Glasgow; and Dan (Michelle) Glasgow and their three daughters, Brittany (Jeffrey) Miller, Kendall and Miranda Glasgow; one great-granddaughter, Aurora Miller; his sister, Valerie Rosch Allen; and many nieces, nephews, extended family and friends.
A celebration of life for Col. Glasgow will be held Monday, December 20, 2010, 10:00 a.m., at French - Wyoming Chapel. He will be laid to rest at the Santa Fe National Cemetery with full military honors at 1:00 p.m.
In lieu of flowers, the family requests that a donation be made to the Wounded Warrior Project, 7020 AC Skinner Pkwy, Suite 100, Jacksonville, FL 32256. Please visit our online guestbook for Col. Glasgow at RememberTheirStory.com FRENCH 7121 Wyoming Blvd. NE, 505-823-9400