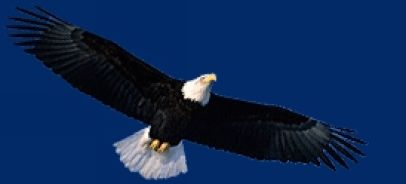 ROBERT "BOB" D. BIGGS
Final Flight on March 03, 2011

Robert "Bob" D. Biggs, USAF
November 24, 1930 - March 03, 2011

Robert D. "Bob" Biggs, 80, of Royalton, Illinois passed away at 5:36 p.m., March 3, 2011 at his home with his loving family at his side. Bob was born November 24, 1930 in Murphysboro to Wendell Eugene and Jenny Lucille (Stevenson) Biggs.
He married Mattie Jo Mason June 7, 1952 in Royalton. She survives in Royalton. He is also survived by a son and daughter-in-law, Tom and Stacey Biggs of Royalton; a daughter, Jennifer L. Biggs of Royalton; five grandchildren, Kasey Adams and her husband, Zach of Christopher, Thomas Biggs, II and Nicholas Biggs of Royalton, Jamy and Nichole Robinson of Royalton; a great grandson and light of his life, Ashton Patrick "Pete" Craven of Christopher; Sister-In-Law and Special Caregiver Lavergne Johnson of Chandler, IN; a cousin and her husband, Virginia and Gus Touros of Royalton; many nieces and nephews whom he loved dearly and very special friends, Norma and Jim Bennett of Royalton. His parents; a brother, Wilbert Jack Biggs and two sisters, Betty Jean Biggs and Patricia Ann Sepesy preceded him in death.
Bob was a retired locomotive engineer with the New York Central and Illinois Central Railroads and was given the name "Bad Dog". He proudly served in the Army and the Air Force during the Korean Conflict as a paratrooper and later served as a helicopter mechanic at Sheppard Air Force Base in San Marcos, Texas. He also served on the honor guard at Scott Air Force Base. He was a member of the Royalton Masonic Lodge 1047 and the Zeigler American Legion, Patrick McClellan Post 177. He attended the Royalton Church of the Nazarene regularly.
Funeral services for Mr. Biggs will be held at 11:00 a.m., March 7 at the Royalton Church of the Nazarene with Brother David Sorensen and Brother Donny Colson officiating. Burial with military rites courtesy of the Zeigler and Orient American Legions, the West Frankfort VFW and the Scott Air Force Base Flag Detail at Miners Cemetery east of Royalton. Visiting hours are from 5 to 8:00 p.m., March 6, 2011 at the Royalton Church of the Nazarene.
In lieu of flowers, memorial contributions in memory of Mr. Biggs are suggested to the Royalton Church of the Nazarene or the TIP Hospice of Southern Illinois, Inc.
Vantrease Funeral Homes, Inc. of Royalton and Zeigler is in charge of the arrangements. Visit www.vantreasefuneralhome.com for more information and to sign the online register book.
Published in Daily American News from Mar. 4 to Mar. 5, 2011