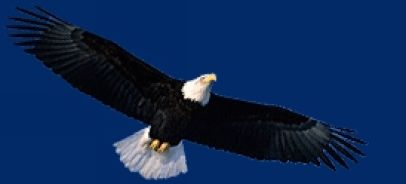 DANIEL J. BIGELOW
Final Flight on August 11, 2014

Daniel J. Bigelow, Col., USAF (Retired)
March 26, 1935 - August 11, 2014

BIGELOW, Daniel J. Col. USAF (Ret.) age 79, of Xenia, went on to his next adventure Monday, August 11, 2014.
His loss is unfathomable to his wife, Elizabeth Jane (Allison) Bigelow, and his daughter Allison (Bigelow) Siegel, her husband Dan Siegel, and their two children, Elinor and Finian with whom he made life-long, happy memories. His six surviving brothers and sisters join us in mourning, but we take comfort in knowing that Dad joins his mother, Hilda Irene (Graham) Bigelow, father, Raymond James Bigelow, and brother Michael Dennis, all of whom preceded him on his journey home to the God he believed in. Dad was one of the brightest, most productive people I have ever known.
Born March 26, 1935 in Harrisville, PA, Dad spent his youth hunting, fishing, and exploring. He told me that he hardly ever slept inside, preferring instead to sleep under the stars, even in the rain. After graduating from Kent State University, OH, in 1957 with a BFA, Dad joined the Air Force, where he enjoyed a 30 year career. Air Rescue Pilot, Strategic Air Command warfare tactician, Acting Director of Research and Development, Air Attache to the American Embassy in Moscow, USSR, Director of Soviet Studies at the Air War College-these are a few of the titles held by my father over his extensive Air Force Career.
During this time, my father managed to complete a Masters of Arts in Education and Counseling from Louisiana Tech University, LA, a Masters of Political Science from Auburn University, AL, and worked on a dissertation to complete his Doctorate Degree in Military and Diplomatic History at The Ohio State University.
Unsurprisingly, when my father retired from the Air Force he began a new career, one that spanned 20 years, with Modern Technologies Corporation. When he retired from MTC, he began his own consulting firm, Arrowspace Consulting, LLC.
He was a member of a plethora of organizations- The Dadaelians, The Shriners, The Air Rescue Association, The Quiet Birdmen, The Air Force Museum Foundation; these are but a few of the circles in which he ran.
My father lived a full, purposeful life filled with accomplishment, but I will remember him most for his easy laughter, his magnanimous, unflagging support of me, the way he wrestled with his grandson and encouraged his granddaughter's artistic pursuits, and enjoyed a glass of Scotch with his son-in-law over a good conversation. I will also remember the example of his love for my mother to whom he was married for 58 years-through many twists and turns and ups and downs, they stuck together til the end. To say that he will be missed is perhaps the greatest understatement of them all-our lives will never be the same without him.
Services will be held at 3:00 p.m. Saturday, August 16, 2014 at First Presbyterian Church of Fairborn, 1130 Highview Dr. Visiting hours will be held from 1 p.m.-3 p.m. Saturday at the church.
In lieu of flowers, the family requests that donations be sent to The Fisher House (fisherhouse.org), or The Freedom Alliance (freedomalliance.org). Arrangements in care of Tobias Funeral Home-Far Hills Chapel. Condolences may be sent to the family at www.tobiasfuneralhome.com
Published in Dayton Daily News on Aug. 15, 2014