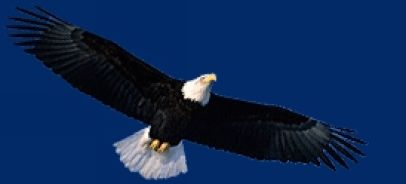 ROBERT "BOB" J. DEHMLOW
Final Flight on December 15, 2014

Robert J. Dehmlow, Lt. Col., USAF (Retired)
January 20, 1931 - December 15, 2014

Robert James Bob Dehmlow of Phoenix passed away December 15, 2014. He was born January 20, 1931 and raised in Algonquin, Illinois, by parents Fred and Laura Dehmlow. His late sister, Joanne Kettner was a year older.
He attended Valparaiso University and the University of Illinois before joining the U.S. Air Force in 1950 where he earned ratings as radar observer, navigator and eventually command pilot. While in pilot training in Columbus, Mississippi, he met Patricia Watts, a junior at Mississippi State College for Women. They were married in 1954. Sons, Steven Mark and James Kyle came along in 1958 & 1960. Bob flew helicopter support missions for the 1950's atomic bomb tests in Nevada. After tours of duty in Tennessee, Iceland, Texas, France and England he returned to the Washington D.C. area and served as Operations Officer of a unit created to rescue the President in the event of a nuclear attack. Prior to an assignment to the Philippines, he underwent helicopter air-to-air refueling training in Florida. He retired in 1970 with the rank of lieutenant colonel.
The remainder of his days he resided in Arizona, "To see the sun everyday". He was a real estate broker from 1971-1991 and was active on the Phoenix Board of Realtors as chairperson of both the Education and Grievance Committees and a member of the Professional Standards (ethics) Committee. Bob was an involved member of Mt. Calvary Lutheran Church from 1971-2002 serving as an elder, vice-president, president, Building & Finance Committees member, Mt. Calvary Master Plan Chairperson and Emphasis Director for the capital campaign to build the Christian Children's Center in 1989 which is now a part of Valley Lutheran High School.
His third career was his favorite. He was a regional consultant for Capital Funding Services of the Lutheran Church Missouri Synod from 1993-2000. He helped congregations across the country raise money to build churches, schools and so much more.
Bob leaves behind his wife, Pat of 60 years and sons: Steve (Judith Ireland), Jim (Susan Hetyei); grandchildren: Alicia Luptak (Aaron), Amy Stavynskyy (Serhiy), Michael Dehmlow (Noelle Armstrong), Elizabeth Dehmlow and Adam Dehmlow; great grandchildren: Abigail and twins Amelia and Anthony Luptak, Holly Joy Stavynskyy and Braden Dehmlow.
The financial markets were of great interest to Bob, as was travel all around the globe. As a younger man he was an avid bowler and remained a bridge player throughout his days. For many years he was a season ticket fan of the Roadrunners, Suns and Cardinals. Then there were the Cubbies who always let him down. As a member of Christ Church - Lutheran, Bob left this world with his lifetime belief in God and God's amazing grace intact.
Memorial Service will be held at 3:00pm, Sunday, December 28, 2014 at Christ Church Lutheran, 3901 E. Indian School Road, Phoenix.
Donations in Bob's name may be made to Christ Lutheran School, 3901 E. Indian School Rd. Phoenix, AZ 85018 or to Hospice of the Valley, 1510 E. Flower St. Phoenix, AZ 85014.
Arrangements entrusted to Whitney & Murphy Funeral Home.