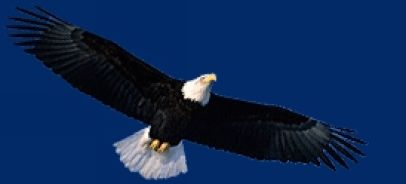 MICHAEL J. POWERS
Final Flight on September 16, 2010

Michael J. Powers, USAF
January 19, 1947 - September 16, 2010

Michael J. Powers, 63, of Selah WA. passed away Thursday September 16, 2010 at Kindred Hospital in Seattle surrounded by his family.
Mike was born January 19, 1947 in Ellensburg WA. to Stan and Lorrain "Chic" Powers. Mike attended school with his five brothers and sisters in Ellensburg until 1965 when he enlisted in the United States Air Force and served as a helicopter mechanic during the Vietnam War until his honorable discharge in 1968. He then returned to Ellensburg where his life would turn and career path unfold.
While working in a service station in Ellensburg, Mike was offered a job by a man as a clean-up kid for an equipment rental business. Hard work and ambition moved him up in the company and eventually to Moses Lake WA. where he managed Mike's Rental & Machinery. He eventually became a partner and moved to the Yakima WA. Mike's Rental location.
In 1981, Mike met his best friend and eventual business partner, Nancy Martin of Yakima. They were married in Yakima June 11th that year and opened E-Z Rent All together October 15, 1981 with the hard work and support of their family and friends. In 1982, Mike and Nancy purchased a home in Selah where they raised their family. Dad loved holidays and summer barbecues with the family - getting a real kick out of each of the grandkids who all grew up being called "George" and exchanging numerous "high fives" with papa.
Mike is survived by wife Nancy Martin, mother Lorraine "Chic" Powers, siblings Glen (Bev) Powers, Terry (Linda) Powers and Mary (Brad) Casey; daughter Nan (Bill) McCann and grandchildren Schayla, Chelsie, Christian and Tommy; daughter Melissa (Clayton) Vickers and grandchildren Abby, Jill and Ethan; daughter Meloni Powers and granddaughter Mira; and numerous nieces and nephews who loved their Uncle Mike very much! He is preceded in death by his father Stan Powers, brother Lucky Powers and sister Pat Marx.
Condolences may be offered at www.langevinmussetter.com.
Funeral service will be at 11:00 a.m., Thursday, September 23, 2010 at Langevin-Mussetter Funeral Home, Yakima. Burial to follow at Selah/Wenas Cemetery.
In lieu of flowers the family has requested that donations in memoriam be made to the American Diabetes Association or Wellness House of Yakima in care of Langevin-Mussetter Funeral Home 1010 W. Yakima Ave., Yakima, WA 98902.
Arrangements under the direction of Langevin-Mussetter Funeral Home, Yakima, WA.