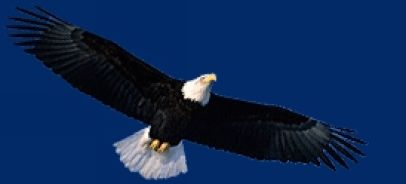 CHARLEY DOYLE MAJORS
Final Flight on September 08, 2008

Charley Doyle Majors, CMSgt., USAF (Retired)
November 10, 1948 - September 15, 2008

STEPHENVILLE - Charley Doyle Majors, CMSGT, Ret., 59, died Monday, Sept. 15, 2008, at Harris Methodist, Fort Worth.
Funeral services will be held at 10 a.m. on Friday, Sept. 19, 2008, at the Desdemona First Baptist Church. Burial will follow in Desdemona Cemetery with Nowlin Funeral Home in charge of arrangements. Visitation will be from 6 to 8 p.m. this evening at Nowlin Funeral Home.
Charley was born on Nov. 10, 1948, in Cleburne to the late Wesley Lee Majors and Lois Irene Baxter Nabors. He married Vickie Lewis on Jan. 2, 1999, in Stephenville.
Charley was Chief Master Sergeant in the United States Air Force, retired, and had a distinguished military career spanning 28 years. He rapidly rose to the rank of CMSGT in 14 years and performed duties as a flight engineer onboard the HH-43B, HH-1 and UH-60 helicopters. He also served as a flight instructor/evaluator, maintenance and operations chief, as well as the H-60 logistics program manager. Chief Majors was the helicopter superintendent, directorate of logistics, headquarters air combat commander in Langley, Va., from Nov. 1, 1993 to Feb. 3, 1997.
He deployed to both Vietnam and Desert Storm, while other remote tours of duty included year long stints in Thailand and Germany. He worked within many different organizations to include the 1550th FTS, Air Force Rescue, 23rd Air Force, Combat Search and Rescue, 39th Special Operations Wing, Military Airlift Command, and the 56th Fighter Wing. He received decorations including, Air Medal (with three devices), Meritorious Service Medal (with six devices), Vietnam Service Medal, Air Force Training Ribbon, Air Force Overseas Short Tour Ribbon (with two devices), Sir Force Overseas Long Tour, National Defense Medal (with five devices), Sir Force Longevity Service Award (with five devices), Humanitarian Service Medal, Combat Readiness Medal, NCO Professional Military Education Ribbon (with one device), Small Arms Expert Marksmanship Ribbon/Rifle, Republic of Vietnam Campaign Medal, Republic of Vietnam Gallantry Cross (with one device), Air Force Outstanding Unit Award, Air Force Organizational Excellence Award, Presidential Unit Citation, Air Force Good Conduct Medal (with seven devices), Master Maintenance Badge and Master Air Crew Badge.
Chief Majors was honorably discharged from active duty in April 1997. His post-military careers included rancher/farmer, mechanic and car dealer. He lived in Niceville, Fla., before moving to Stephenville eight years ago. He was a member of the VFW and a Baptist.
He is preceded in death by his parents, Wesley Lee and Irene Majors.
Survivors include wife, Vickie Majors of Stephenville; sons, Bryan Majors of Huntsville, Ala., Steve Majors of Niceville, Fla. And Zone Harris of Jacksboro; brothers, Larry Majors and wife Jerry of De Leon and Johnny Majors of Gorman; sister, Lois Curley of Cleburne; a granddaughter, Madison Haley Majors and several beloved nieces and nephews.
Published Sept. 18, 2008 Stephenville Empire-Tribune