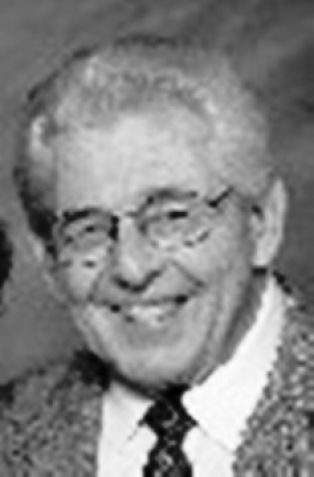 Joseph H. Pinaud, Lt. Colonel, USAF (Retired)
1935 - November 09, 2008

CENTERVILLE - Lt. Col. Joseph H. Pinaud, USAF (RET), 73, passed away on Sunday November 9,2008.
The funeral Mass will be celebrated at 11 A.M., Wednesday at Sacred Heart Catholic Church. Burial will follow in Parkway Memorial Gardens. Father John Johnson will officiate.
Lt. Col. Pinaud was born in Kearny, NJ. to the late Joseph and Jane McGuigan Pinaud.
He was a member of Sacred Heart Catholic Church, the Military Officer's Association, USAF Helicopter Pilot's Association, the Air Force Association and was a volunteer with
the Museum of Aviation. He obtained his bachelors degree in electrical engineering from the New Jersey Institute of Technology and his masters in administration from Georgia College and State University. Following his retirement from the US Air Force he was the Director of Economic Development for the Central Georgia Technical Institute.
His entire life was guided by his love of God, country and family.
Survivors include his wife of 51 years Nancy Pinaud of Centerville; children, Marty
(Ginger) Pinaud of W. Melbourne, FL, Joseph W. Pinaud of Centerville, Jane Wilson of Warner Robins, Laura (Alan) Byrd of Perry, Tommy (Christy) Pinaud of Newnan; sisters, Elizabeth (Bernie) Mantey of Ignacio, CO and Marilyn (Mick) Michlowski of Holden, MA; grandchildren, Hally and Shae Pinaud, Lauren and Kelsey Byrd, Megan and Alex Wilson, Tyler, Abby, Christopher and Maggie Pinaud.
Memorial contributions may be made to the Sacred Heart Catholic Church Building Fund, 300 S. Davis Dr., Warner Robins, GA 31088.
A rosary will be said at 6 P.M., Tuesday in the chapel of Heritage Memorial Funeral Home followed by a time of visitation until 8:00 P.M.
Heritage Memorial Funeral Home has charge of arrangements. Joseph Pinaud