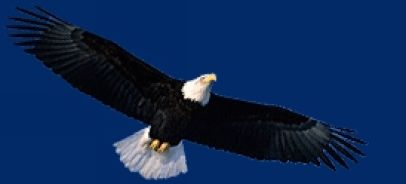 CHARLES R. KLINKERT
Final Flight on July 13, 2015

Charles R. Klinkert, USAF (Retired)
July 02, 1923 - July 13, 2015

Charles R. Klinkert
(July 02, 1923 - July 13, 2015)
Charles R. Klinkert went home to be with our Lord on July 13, 2015 at the age of 92.
He was born in Long Beach, CA to "Doc" Charles and Violet Mae (Credit) Klinkert.
Chuck grew up in Long Beach, CA. When he was young he would watch airplanes take-off and land at a nearby airfield which started his passion for flying. During that time he also discovered his second passion and that was the love of his life, "Dolly" Darlyn. They were married in 1944.
When WWII began Chuck knew he wanted to be a pilot and enlisted into the Army-Air Corp. He was part of the 9th AF 434th Troop Carrier Group and the 74th Troop Carrier Squadron in Europe and Africa. When the war ended he was a partner in Acme Aircraft Company at Torrance Airport. He restored WWII planes, performed aircraft maintenance, and gave flying lessons. He was also in the Army Air Corp/Air Force Reserve.
When the Korean War started Chuck signed up for the Air Force and went off to Korea. He was part of 452nd & 17th Bomb Wing. Chuck was then stationed at Holloman Air Force Base in New Mexico working in Air Research & Development. Two years later he was sent to Iran through the US Embassy as an Advisor to the Iranian Air Force. Then he was stationed in Roswell, NM working in SAC-6 Bomb Wing. His next assignment was at March Air Force Base 15th Air Force. From March he was stationed in Taiwan as an Advisor to the Taiwanese Air Force. His next set of orders were to Vietnam as a Helicopter Pilot and Squadron Commander for the Jolly Green Rescue & Recovery. Chuck was then assigned to Norton Air Force Base working in the Inspector General's office. His final assignment was back to March Air Force Base where he retired in 1972.
Chuck was awarded numerous medals during his Military career including the Silver and Bronze Star, Distinguished Flying Cross, Air Medal, Air Force Outstanding Unit Award, Air Force Commendation Medal, Good Conduct Medal, Military Merit, Air Force Longevity Service Award Ribbon.
After Chuck retired he built his retirement home in Fallbrook and continued to be involved in flying as a licensed Commercial Pilot, Flying Instructor, and Airplane Mechanic at the old Temecula Airfield and French Valley Airport. He also enjoyed playing golf as well as going camping and fishing. On one camping trip to Colorado he even went River Rafting and rowed across a lake in a kayak. Chuck didn't seem to slow down very much as he got older. He was asked numerous time when was he going to start acting his age! Chuck had a kind heart and was always willing to lend a hand. Everywhere he would go it seemed people took an instant liking to him. He had a wonderful ability of sharing his many adventures of the places he had traveled. He also had a mischievous side and always enjoyed teasing his sister and his wife, whom he called "Sport."
Charles Jr., Chuck, Charlie, Chuckles, Daddy, Papa…some of the names he has been called, will be greatly missed. Yet we rejoice in knowing that he is in Heaven free of any pain or suffering. Chuck is survived by his loving wife of 71 years, Darlyn; his eldest daughter Charlyn preceded him in death in 1970. Daughters Shirley (Michael) Madril, and Candace (Bruce) Perry. Grandsons Scott (Michelle) Knight, Michael (Erika) Madril, Kenneth Perry; Granddaughters Lisa (Paul) Jennings, and Michelle Perry; along with 9 great-grandchildren. He is also survived by his sister Virginia Morris and her three children Lynda (Kelly) Sullivan, Darlene Sorensen, and Rusty (Bonnie) Morris.
A Celebration of Chuck's life will be held on Saturday, August 15, 2015 at 11:00 am at LifePointe Church, 221 N. Pico Ave., Fallbrook, CA (Corner of Hawthorn & Pico). In lieu of flowers donations may be made to LifePointe Church, PO Box 2648, Fallbrook, CA 92088