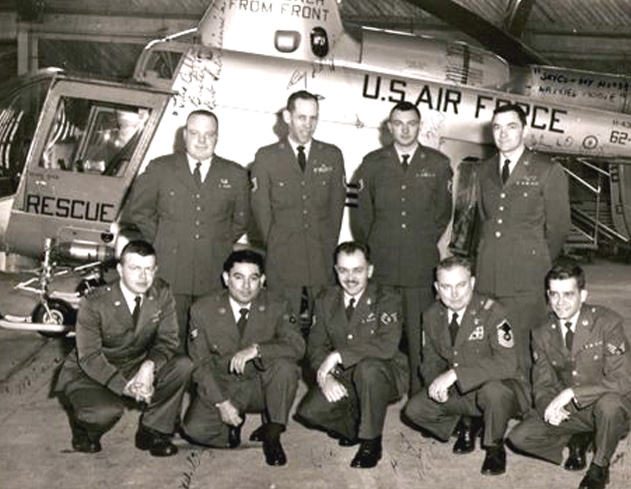 This picture was presented to me in 1964 at my PCS party from Harmon, Nfld. Front row (l-r): Jim Miers, Wally Velez, Frank Davis, Harry Noltensmier, Admin Clerk??. Back Row (l-r) Bob Surheinrick, Ray Key, Bill Franklin, John Duffy.
Now Miers is a Colonel, Ret; Velez ??; Davis is deceased; Noltensmier, CMSgt, Ret Florida; Admin ??; Surheinrick, Retired Petroleum Helicopters: Key, MSgt Ret, Nevada; Franklin ??; Duffy (who took over as Det Co), Lt Colonel, Ret.
Det 2, 54th ARS was my second command (my first flying unit) and I couldnt ask for a better group of men!
(Joe Ballinger)