~MEMBERS CAREER BIOGRAPHY~

CLICK PHOTO TO ENLARGE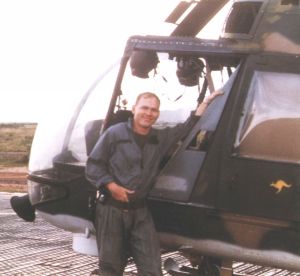 Joe Luther, Det 1, 38th ARRSq, Phan Rang RVN,
1967 with Pedro HH-43B tagged by
Australian Air Force
CLICK PHOTO TO ENLARGE
~MEMBERS CAREER BIOGRAPHY~

Joseph Luther.
1964 - 1966 at Randolph AFB, TX. with Det. 12, CARRC on the HH-43B.
1966 - 1968 at Phan Rang, RVN with Det. 1, 38th ARRS as a Flight Medic (A90170) on the HH-43B.