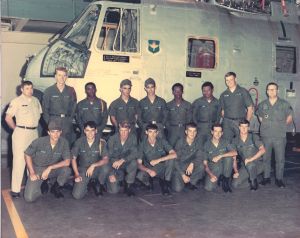 Helicopter Tech School Class 1970
standing l-r - unkn, Sorensen, Anderson, Ribeau, Almons, Kilcore, Lote, McClure, Durham
kneeling l-r - Misner, Dowling, Rtsko, Platt, unkn, Denny, Cross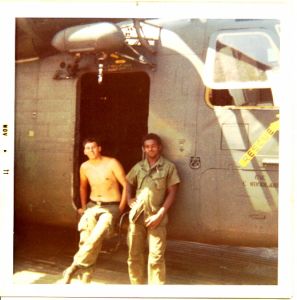 Ed Wood with Lou Wheatley,
HH-53 Crew, November 1971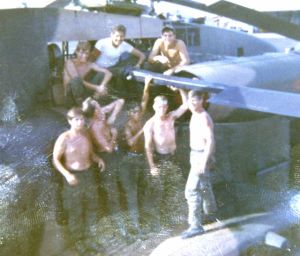 Udorn phase dock crew, 40th ARRS, Aug 1971 (Top to Bot, L-R) Dawson, Woodland(?), Masa, Fairbbanks, Mefford(?), DeJesus, Holtry, Graves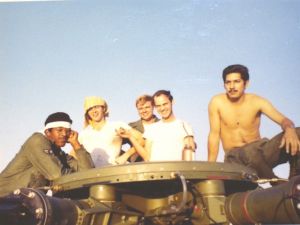 NKP flight line, 40th ARRS night crew on the rotor, March 1972, (L-R) Spring(?), Hatfield, McClure, House, George N.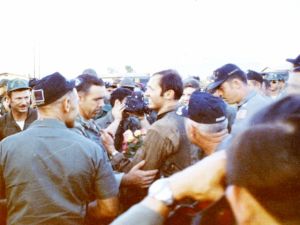 Believed to be the rescue of 1st Lt. John D. Markle, NKP, 40th ARRS,
20 May 1972.