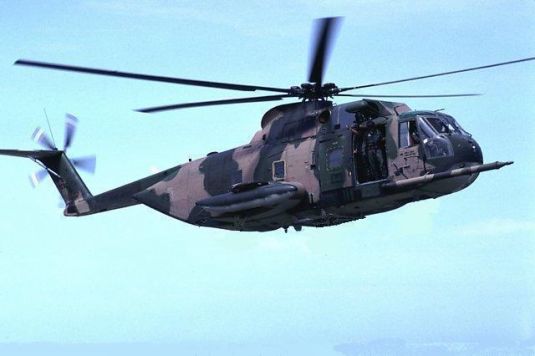 HH-3E 67-14715 Keflavick, Iceland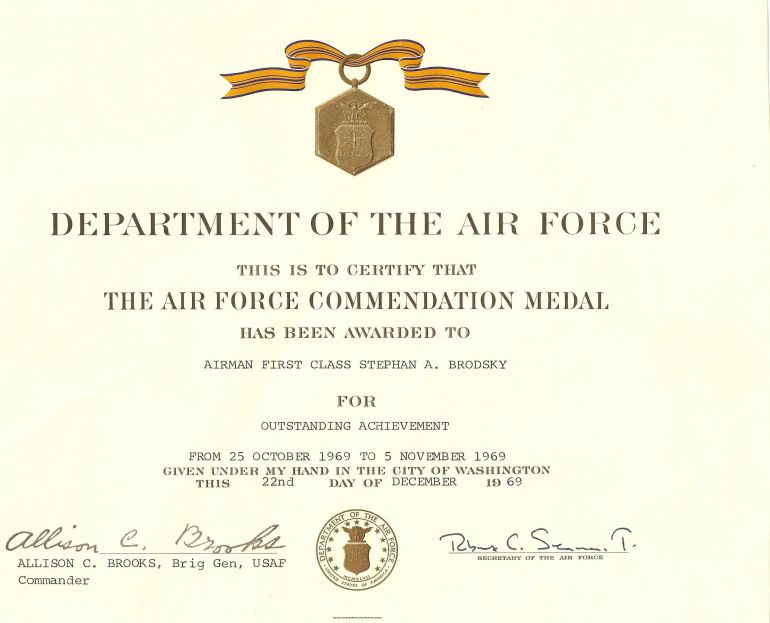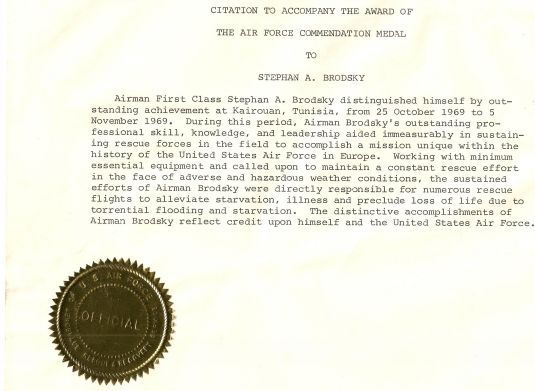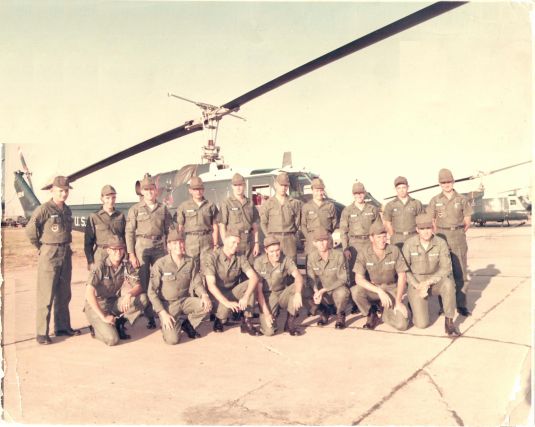 Sheppard AFB, TX. 3775th Student Sqd. 1968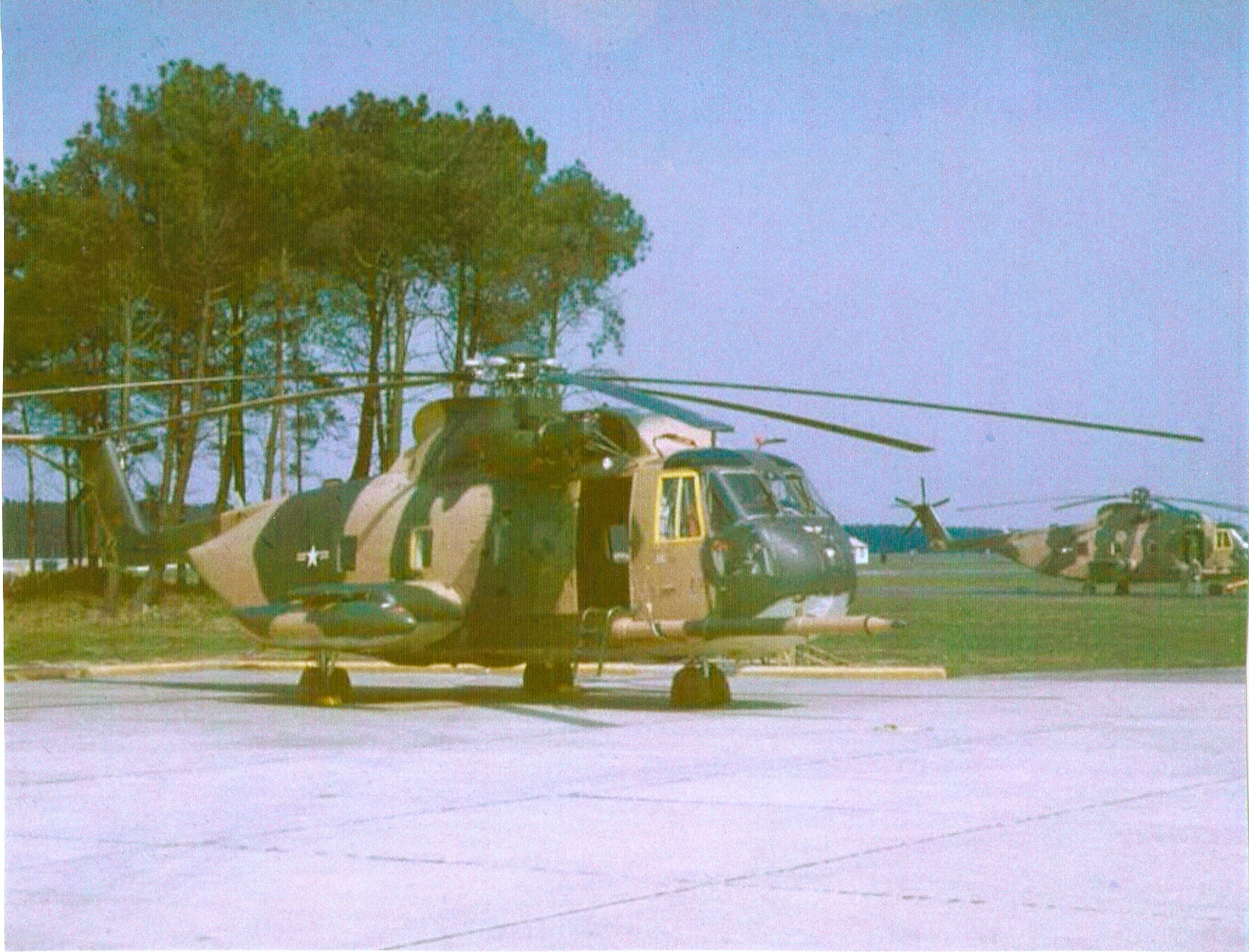 HH-3E 67-14715 & 67-14716 RAF Woodbridge, England with the 67th ARRS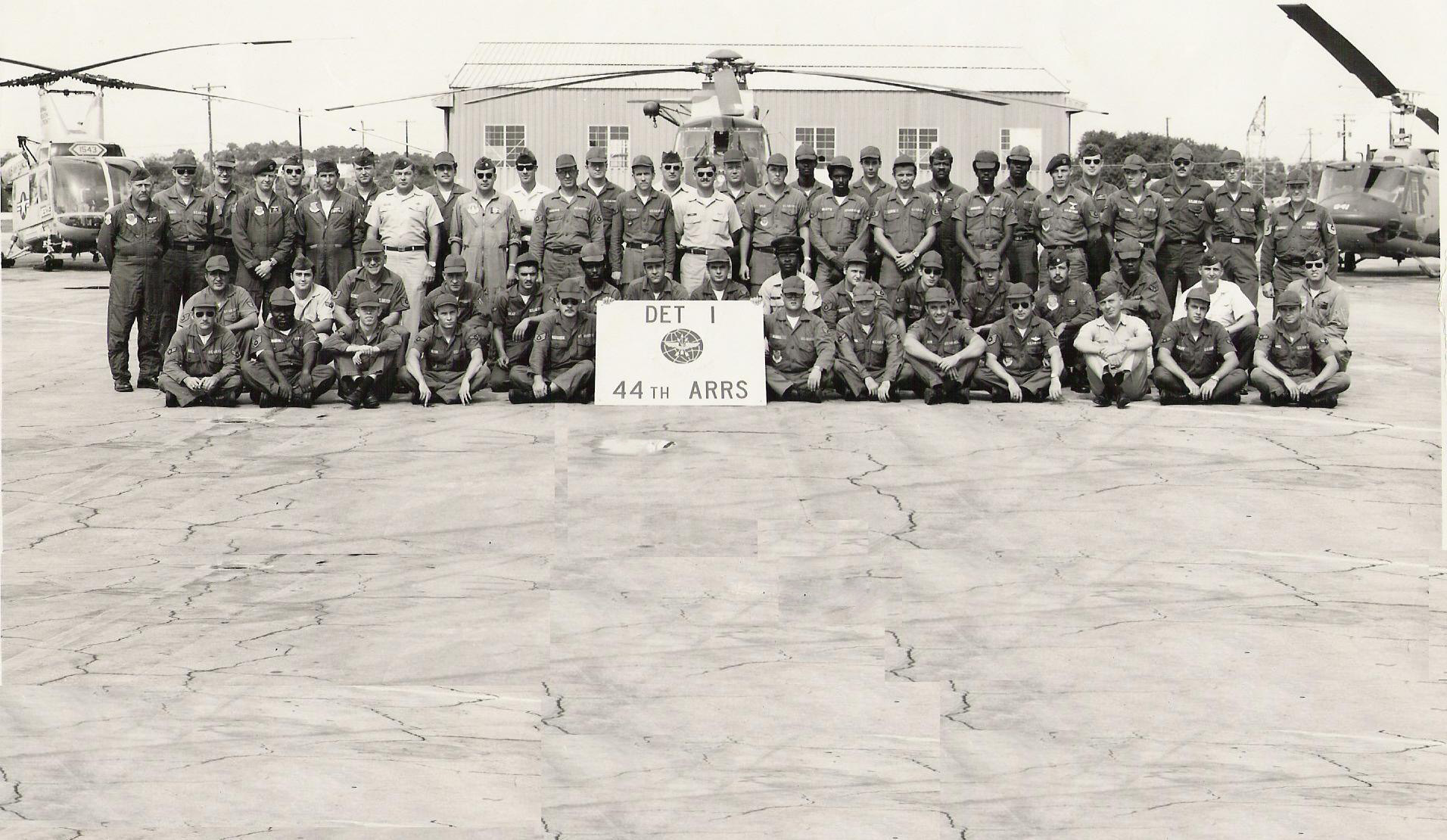 DET. 1, 44th ARRS, HOMESTEAD AFB, FL. 1971 - 1972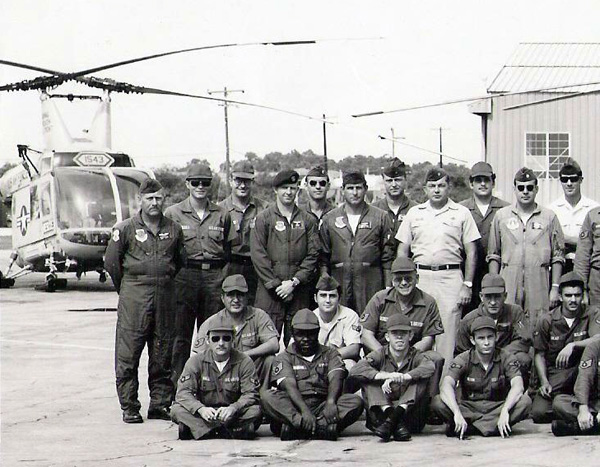 Standing on left Paul Krider, 3rd from left Ed Woodard; standing front row on right is Bill Tuttle? 2nd from right in 1505s John Grasser. Standing rearrow between Grasser and Tuttle is Stephan Brodsky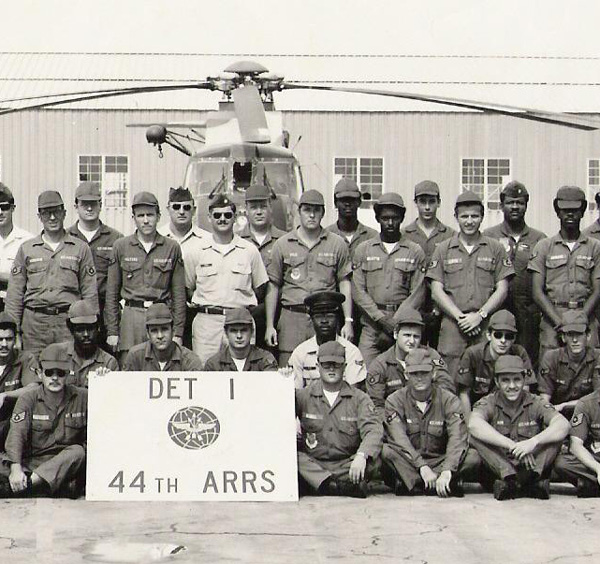 Standing 3rd from left front row in 1505s Bob Adams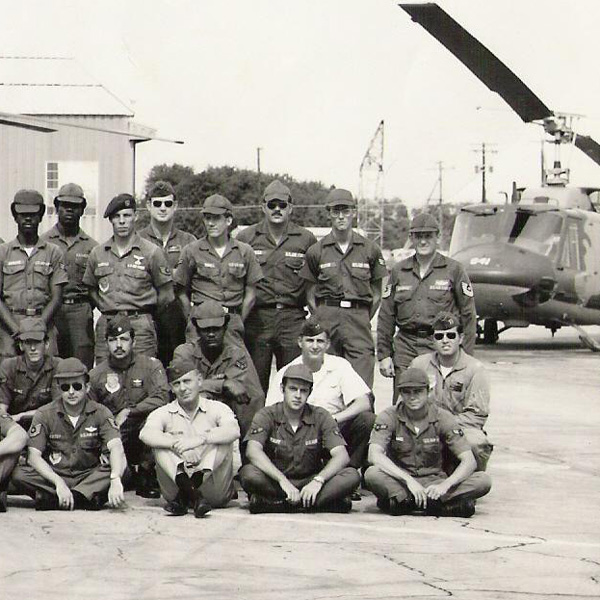 Seated on left Gary Estep next is Danny Miller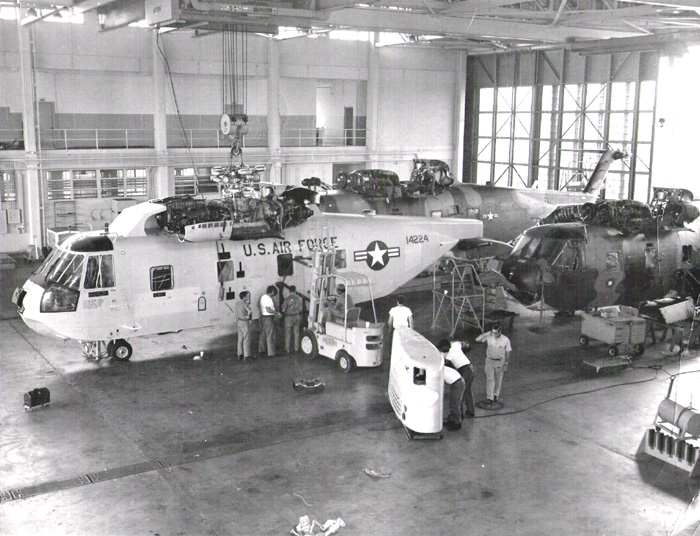 A photo that was taken in the hanger at Patrick AFB some time around April 1971 just before Otto Kroger retired.
I believe he was the Chief of Maint. at the time. I was TDY from the 67th ARRS at RAF Woodbridge to assist
in repairing the Jolly Greens you see in the back round that were brought in on a C-133 from SEA.