This slide show contains pictures of an actual MARS recovery of a Drone.
These pictures are courtesy of John Dorgan.
TO PAUSE SLIDE SHOW CLICK ON SMALL BOX TO THE LEFT

"THE FLYING OIL SLICK"
Ops officer on the left Mark Tarbet, Lt. Ira Barilleaux, 2 Uknowns With John Dorgan on Right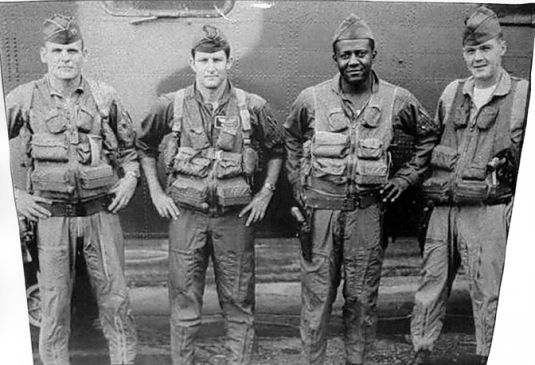 SAC crew E-85 in 1970
From left, Dwayne Feltcher P, Rick Davis,CP, Johnny Johnson FE, John Dorgan, FE/WO.

For addition information click on the "MARS" link at top of page